Traffic cops relentless, even truckers get ticketed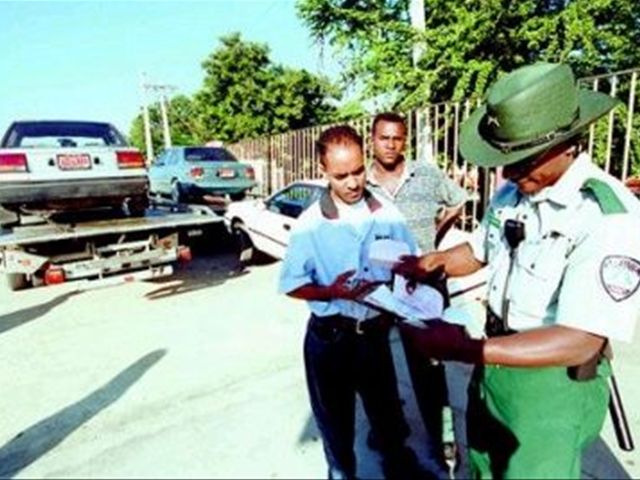 Santo Domingo.- The Metropolitan Transit Authority (AMET) on Tuesday said it retained 1,036 autos on the roads including heavy vehicles on moving violations such as no lights, old tires and driving on the passing lane, as part of recent measures to prevent accidents.
AMET spokesman Roberto Lebrón said more than 600 motorcycles were impounded during the last few hours, for lacking license plates, registration, insurance and for driving without a license.
He said 116 vehicles were retained on the main highways on moving violations, while 571 truckers were ticketed for driving on the passing lane, one of the most dangerous practices on the country's roads.