Major gridlock in Santiago as bus drivers stage strike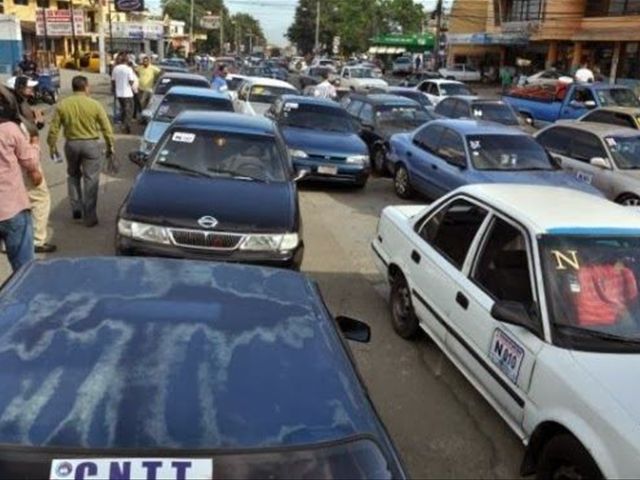 Santiago, Dominican Republic.- Major gridlock during Monday morning's commute was the result a two-hour shutdown and march by public transport drivers of Santiago, to demand repairs of streets, avenues and highways.
The CNTT transport workers union organised the protest, on which union leader Juan Marte said they don't want to affect citizens, and instead to call the attention of the City Council and the Public Works Ministry to keep their promises of repairin the roads of the country's second largest city.
He called the state of the roads in the country's second city unconceivable, with its streets and avenues becoming progressively deteriorated.
Marte said the poor state of the roads cause accidents and warned that if their demands aren't satisfied, they'll ratchet up the fight.
The drivers parked their buses and public cars along Santiago's Beltway, on President Antonio Guzmán Av., Hermanos Patiño bridge and then marched through the city's streets.