Demand for Dominican, Caribbean properties doubles in first half: 7th Heaven Properties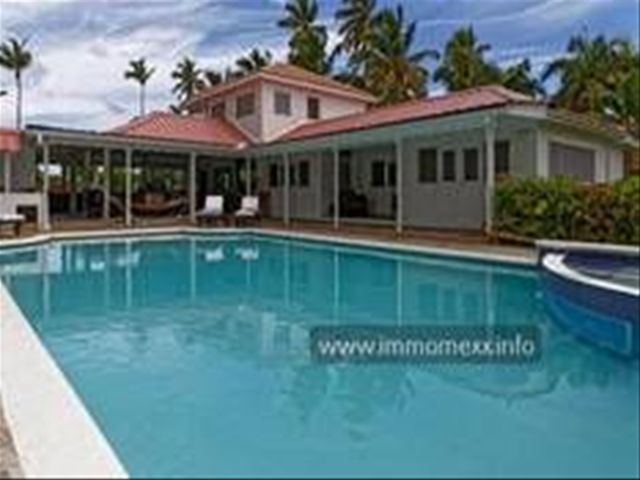 Santo Domingo.- Demand for Caribbean real estate has doubled during the first six months of 2015 compared to the same period last year, according to analysis of enquiries conducted by Caribbean luxury property specialist 7th Heaven Properties.
Analysis of enquiries received via the 7th Heaven Properties website and the company's magazine The Caribbean Property Investor indicates that interest in residential and commercial real estate in the Caribbean has increased dramatically across all price brackets.
Highlights:
The majority of enquiries originate from the USA, Canada and the UK with enquiries from American and Canadian buyers more than doubling and enquiries from British buyers up over 30%.
Particularly high increase in enquiries for residential real estate in St Kitts & Nevis,Turks & Caicos Islands, Antigua and the Dominican Republic.
Enquiries for properties in all price brackets up: Enquiries for properties priced from $1m to $2m USD more than doubling as proportion of enquiries for properties priced below $1m USD increasing from 39% to 44%.
St Lucia and Jamaica have also seen a notable increase in enquiries for commercial real estate, including hotels for sale and land for development.
According to Walter Zephirin, Managing Director of London-based 7th Heaven Properties: "Enquiries for Caribbean real estate have increased dramatically during the first half of this year as economic growth in the USA, Canada and the UK has stimulated buyer confidence. Growth in demand for Caribbean property has been underpinned by the impressive performance of the region's tourism sector, particularly in locations such as the Dominican Republic and the Turks & Caicos Islands, and the continued success of highly attractive Citizenship by Investment Programs in St Kitts & Nevis and Antigua. "
Walter Zephirin added "The outlook for the second half of 2015 is extremely promising with a strong sales pipeline. A succession of announcements on increasing airlift to the region and major resort developments linked to Robert de Niro in Antigua & Barbuda and Leonardo DiCaprio in Belize, as well as the first licensed casino in Jamaica have boosted the Caribbean's profile and enhanced its accessibility and appeal to buyers."