Central Bank unveils its new visual identity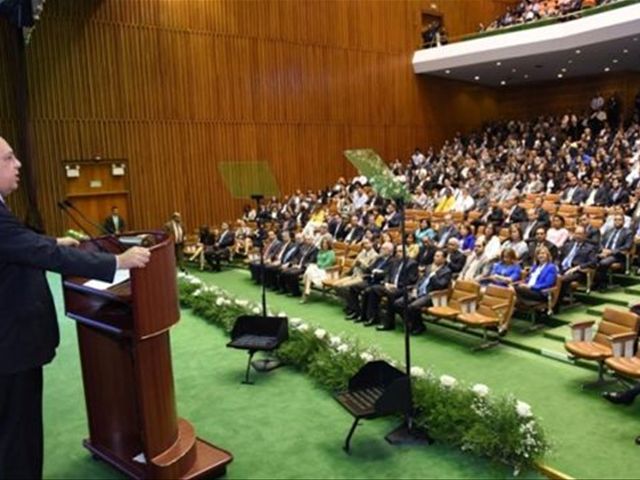 Santo Domingo.- Central banker Héctor Valdez Albizu on Monday unveiledthe institution's new visual identity to all staff in a ceremony where he announcedthe various economic, cultural and educational activities it will carry out in2017, to mark its 70th anniversary.
He called the Central Bank's new identity a "synthesisof what we are, our essence, and reflects our strength, our excellence and ourcommitment to society, while conveying the firmness, confidence andtransparency of a Central Bank that fulfills its current mission of ensuringprice stability and ensuring efficient regulation of the financial system, andwhich is projected into the future as an institution with credibility,efficiency and leadership, with full autonomy in the exercise of its functions,excellent human capital and appropriate technological resources."
Valdez Albizu stressed the importance of awell-defined and managed visual identity, considering that it contributes tothe institution communicating with a higher degree of coherence with itsdifferent interest groups, which is reflected positively in the institution's credibilityand reputation, "intangibles that, in our case, for the work that we carryout, are of fundamental importance."