Green March's demands tempers Dominican leader's annual speech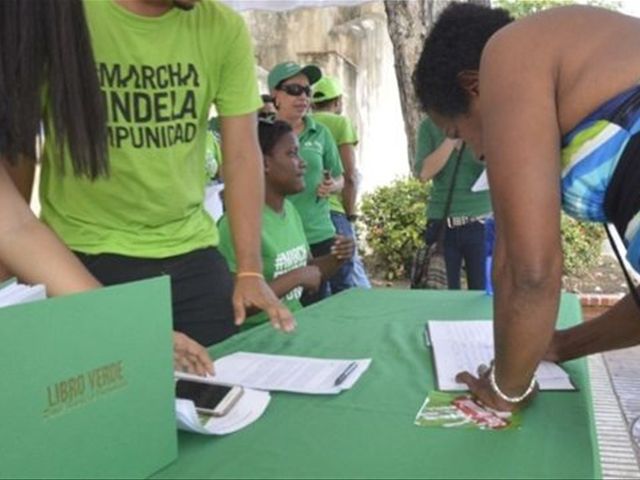 Santo Domingo.- With the delivery of the first 312,413citizens' signatures to president Danilo Medina, Dominican Republic's GreenMarch movement on Thursday said it has formalized their demands prior to the chiefexecutive's annual address to the nation on Monday.
They said their countdown began Wednesday andwill last until February 27, and will be increasing the pressure andexpectations until Medina delvers his speech.
Natalia Mármol, a journalist, social activistand member of the commission which delivered the notarized signatures to theNational Palace on Wednesday, said they won't be satisfied until accepts their demandof designating independent prosecutors with the UN's support.
She said any other response would be an"attempt to maintain the prevailing regime of impunity," adding thatthe Green March organizers continue to collect signatures throughout thecountry and abroad.