'Treason' stuns Dominican elected officials in NY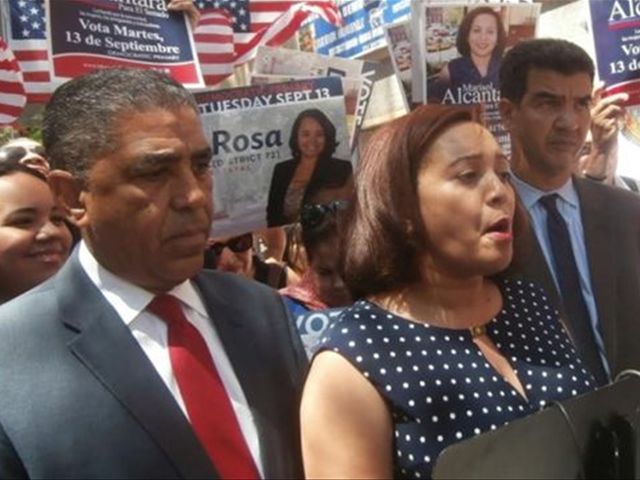 New York.- Marisol Alcántara, the firstDominican woman to be elected State senator in the Albany legislature, has been onthe bench barely around one month and is already garnered fellow Democrats' rebukeas "treason" for veering toward the Republicans, allegedly receivingthousands of dollars for her campaign in the September 2016 Democraticprimaries.
Many democrats will likely propose herexpulsion at a meeting of the Northern Manhattan Democrat Club for Change, ledby US Dominican-born US congressman Adriano Espaillat.
Thus far neither Espaillat, NYC councilmanYdanis Rodríguez nor any other high-ranking leader of that club has referred tothe senator's coziness with Republicans.
Alcántara, a former union activist who reachedthe state Senate with the support of Espaillat and Rodríguez, "crossed theline" in early February, fulfilling her commitment to Republicans, inexchange for the campaign contribution.
She and several other State senators,including Dominican Jose Peralta of Queens, expelled from the New VisionsDemocrat club for the same reason a few days ago, joined the so-calledIndependent Democratic Conference (IDC) in the NY Senate, rejecting the line ofthe party which catapulted them to their current posts.