Piling trash poses a leptospirosis risk, Public Health warns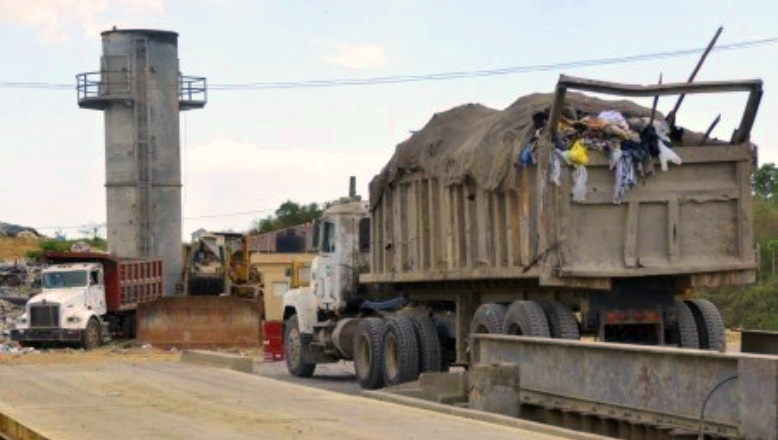 Garbage trucks at Duquesa gate. Photo elnuevodiario.com.do
Santo Domingo.- Public Health minister Altagracia Guzmán on Thursday warned the managers of the Duquesa landfill that their decision to limit the schedule to receive garbage trucks poses a risk of a leptospirosis outbreak Greater Santo Domingo as the result of piling heaps of trash.
She noted that rats are the main transmitters of the bacteria behind the disease, and feed on garbage.
She said the country fights against leptospirosis this year to diagnose it on time and that no one is free from being affected by this disease.
Guzmán said she expects the negotiations will succeed so Duquesa can again operate with a normal schedule. "You know that the topic of garbage is closely linked or is the area best suited to reproduce vermin, you know what rats mean, the issue of wandering dogs and other animals which transmit the leptospira."
Cases
Last year leptospirosis caused over 70 deaths in the country, many of them linked to an outbreak that affected Puerto Plata and Santiago provinces after heavy rains.