Italian-Canadian in Dream Casinos fraud case stays behind bars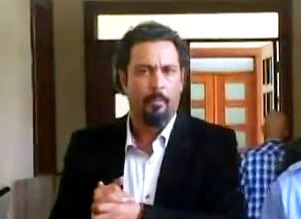 A. Carbone. File.
Santo Domingo.- A National District court on Tuesday upheld the 3-month pre-trial detention of Italian-Canadian businessman Antonio Carbone, charged with fraud and attempt to appropriate shares in Dream Casinos Corporation SRL.
The 6th Instruction Court upheld the measure paving the way for the National District Office of the Prosecutor to widen the investigation in the case of the Canada-based Dream Casinos.
Carbone is being held on a lawsuit against him and others filed by the also Canadian Andrew Michael Pajak, representing Dream Casinos.
Carbon, his brother Francesco Carbone (fugitive), Ivelise del Carmen Báez, Zeljko A. Zderic, who appears in the complaint with several names; Brenda Kover, Jorge Andrés Kan Lichtenstein, Miguel Angel del Orbe Disla and Lorenzo Then are charged with forming part of a conspiracy which sought to fraudulently take over the casino company.