Raids against Haitians 'normal' as holiday exodus begins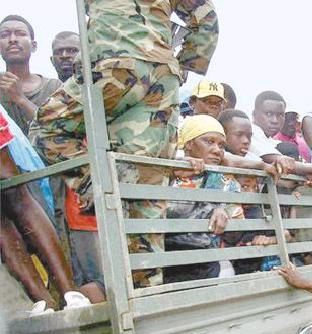 File photo
Santo Domingo.- Defense minister Rubén Darío Paulino on Tues. called the frequent raids by Immigration agents to apprehend  undocumented foreigners in the country "normal," especially Haitian nationals.
The official also called the high number of Haitians returning to their country during the holidays "customary," for which patrols and vigilance along the Dominican-Haitian border has been reinforced, as part of the yearend exercises.
"The Army deployed 288 soldiers to the north and 200 to the south," the official said.