Beleaguered airline owesUS$4.6M, grounds 17,000 fliers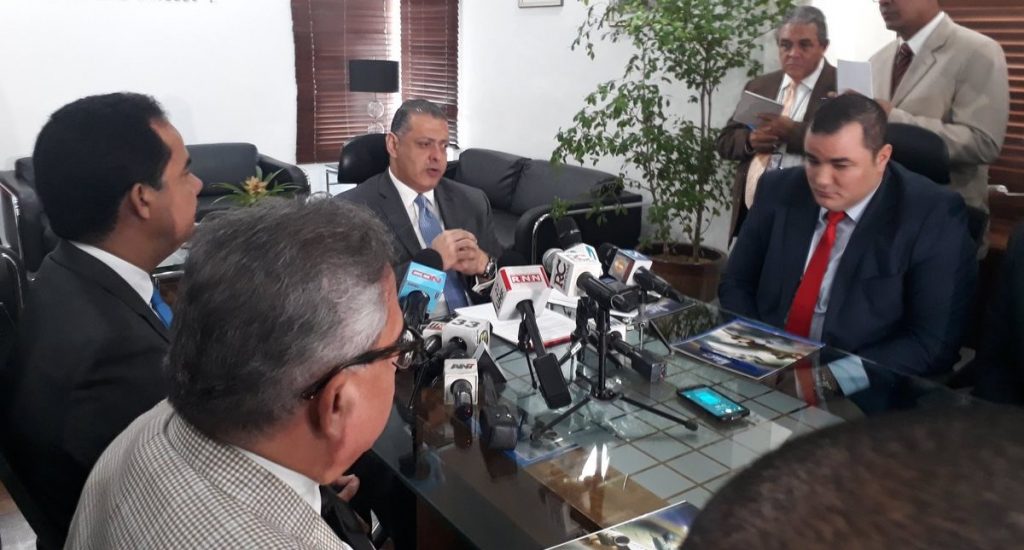 L. E. Camilo (l) speaks with Pawa-Dominicana executives. Photo elnuevodiario.com.do
Santo Domingo.- Civil Aviation Board (JAC) president, Luis Ernesto Camilo on Mon. said the financially strapped airline Pawa Dominicana would face a lawsuit if it fails to pay its debts before next Friday.
"We're a benchmark country in civil aviation in Latin America and the world. The interest of the country is above any particular interest," said Camilo.
He said the airline owes around US$1.5 million to IDAC; US$1.5 million to airports management contractor- Aerodom; and US$1.6 million to Internal Taxes (DGII), totaling US$4.6 million.
Passengers
The official said around 17,000 passengers were stuck with worthless tickets after the airline as suspended. "The problems of stranded passengers are Pawa's responsibility."
The suspension prompted the JAC to issue a resolution on Friday that forces Pawa Dominicana to solve the situation of stranded passengers within the next few days.