Commuters will pay fares with bank cards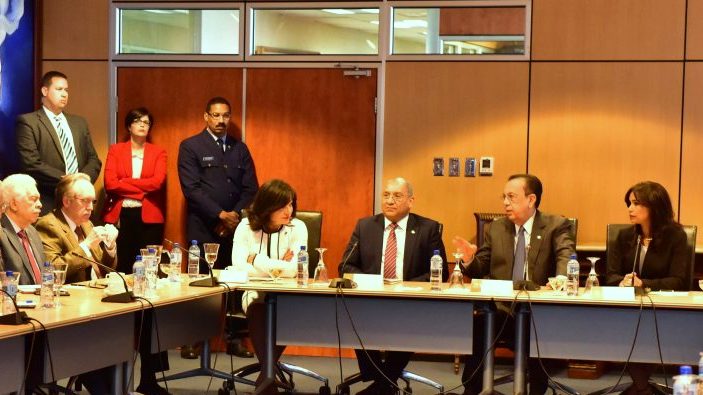 Héctor Valdez Albizu, second from right, Claudia Franchesca De los Santos, first from right.
Santo Domingo.- Central banker, Héctor Valdez Albizu, and National Land Transport Institute (Intrant), director Claudia Franchesca De los Santos, met with representatives of banks to present the project "Automated public transport service payments."
During the meeting with senior executives of the Commercial Banks Association (ABA), the Savings and Credit Banks Association, the Credit Corporations (Abancord), and the Dominican Savings and Loan Associations League ( Lidaap), de los Santos explained the project in detail.
She said it aims to implement an electronic payment system for public transport services, with cards issued by banks.
For his part, Valdez said he was "very pleased" with the initiative and reiterated the Central Bank's willingness to serve as a link between the Intrant and all financial intermediaries in issuing the bank cards.