Santo Domingo Malecon cleanup continues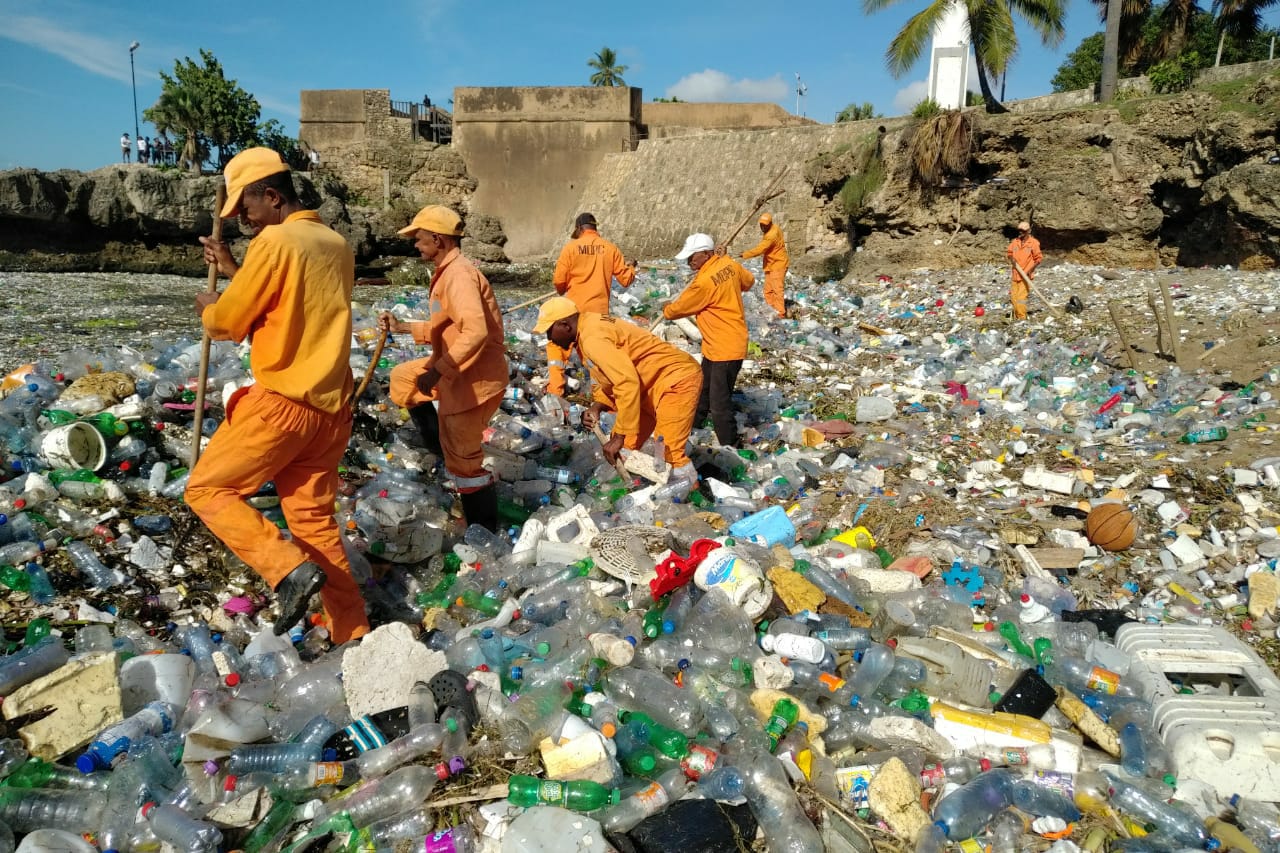 Malecon cleanup brigades. Image from eldia.com.do
Santo Domingo.- A cleanup brigade consisting of around 60 people joined the garbage collection work along the city's Malecon seafront boulevard. Eighteen days since the emergency cleanup work started, the sea is still washing up river weeds, plastic containers, logs and other waste materials.
General Estanislao Gonell Regalado, director of the Military and Police Road Maintenance Commission, the entity in charge of these works, said that although the volume of waste being washed ashore is not so large anymore, it is constant.
He called on members of the public to stop throwing litter and disposing of garbage on the streets as a contribution to cleanliness and environmental conservation.
Gonell Regalado stated that the area should always be kept clean, because the Malecon is part of the country's image.
Public Works and Communications Ministry work teams have been involved in the cleaning works every day on the instructions of Minister Gonzalo Castillo, according to a press release from the Ministry.
"We will be here until the area is completely cleaned up," said Gonell.