Confessed shooter says he mistook David Ortiz for his target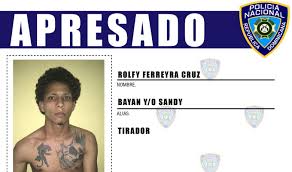 Santo Domingo.- "It was not David, it was not David. He was confused," yelled Rolfi Ferreira Cruz and / or Ramón Martínez Pérez in his first statements in relation to the Sunday night attack against former Major League player David Ortiz, while last night the DA's Office presented three other suspects, including the wife of Oliver Mirabal.
According to the defendant he mistook the former Boston Red Sox player when he was with several friends because of the color of the clothes he was wearing at the time.
Ferreira spoke from his cell in Santo Domingo Este. He insisted on denying that Ortiz was his target.