Vice President: "cyberspace security is a firm platform for the development of our country"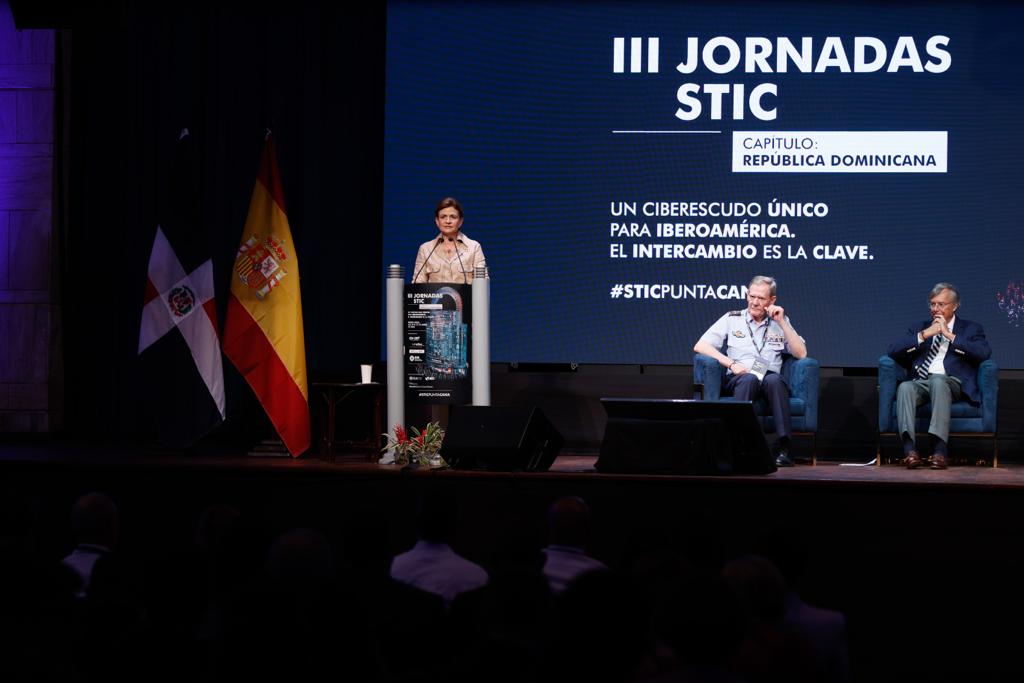 Punta Cana.- On Wednesday, the Vice President of the Dominican Republic, Raquel Peña, delivered the opening speech for the third edition of Jornadas STIC Dominican Republic Chapter, which is considered the most significant cybersecurity event in Ibero-America. The conference aims to reinforce international cooperation in cybersecurity and bolster the cybersecurity infrastructures of each country in the region. With over 70 experts from 14 countries in attendance, the Deputy President reiterated the government's commitment to addressing digital challenges and threats, highlighting the importance of private sector participation.
Peña emphasized that a secure and reliable cyberspace promotes productivity, investment in technology, entrepreneurship, innovation, and employment. The development of the digital economy enhances the performance of public administration and strengthens accountability mechanisms and institutional transparency, facilitating citizens' interaction with the government. Peña praised the Dominican Republic's advancements in cybersecurity, including the National Cybersecurity Strategy 2021-2024 and the country's position in the National Cybersecurity Index, which advanced from 58 to 28. Peña urged the need for further strengthening the technological infrastructure of the Dominican Republic and Latin America for secure and resilient cyberspace.
The III STIC Conference Dominican Republic Chapter commenced on April 19 and expects to host over 300 professionals in person and 3,000 virtually. Organized by the National Institute of Cybersecurity of Spain (INCIBE), the National Cryptological Center (CCN) of the National Intelligence Center, the Joint Command of Cyberspace (MCCE) of Spain, and the National Department of Investigations (DNI) of the Dominican Republic, the conference's thematic presentations will cover various topics such as cybersecurity incidents, defense against advanced persistent threats, the fight against cybercrime, and best practices.