Applications are open for the Berklee College of Music in Santo Domingo 2024 program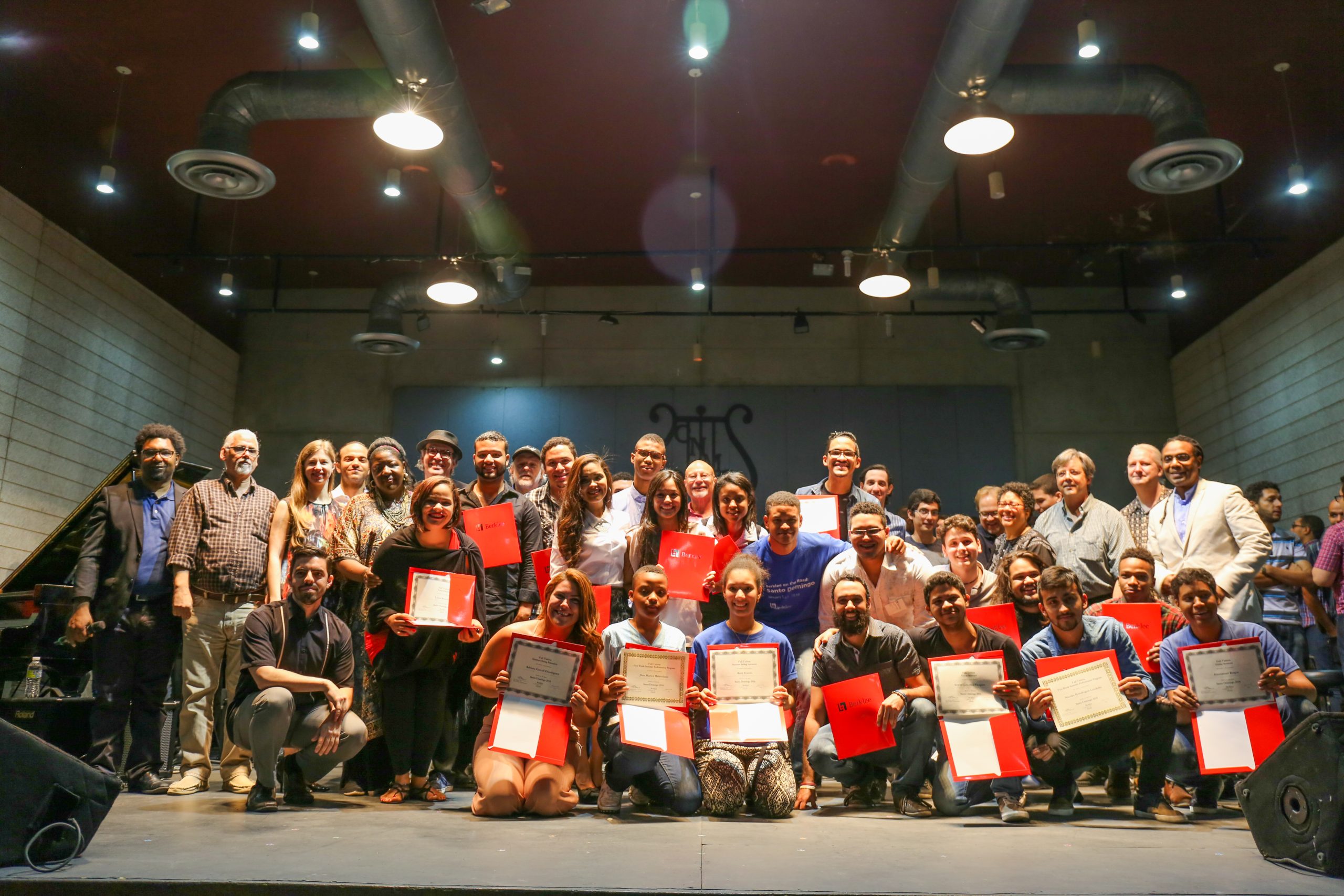 Outstanding musicians of the National Conservatory of Music
Boston – Santo Domingo.- Berklee in Santo Domingo is now accepting applications of young local musicians for its 2024 session, to be held January 8–13, at the National Conservatory of Music in Santo Domingo.
Presented by Berklee College of Music, the Ministry of Culture of the Dominican Republic, the National Conservatory of Music in Santo Domingo, the AES Dominicana Foundation, and Itabo, Berklee in Santo Domingo is open only to residents of the island who are at least 15 years of age by the start of the program, and who have been playing an instrument or singing for a minimum of six months. Candidates who are accepted into the program will attend at no cost.
Since 2016, Fundación AES has rewarded the effort of 30 young musicians from the National Conservatory of Music, granting them scholarships to complete their technical training in summer studies offered by Berklee College of Music.
The program will include six days of intensive study from 10:00 a.m. to 5:00 p.m., with lectures and classes encompassing theory, ear training, improvisation, ensemble performance, and instrumental instruction. A series of master classes from Berklee faculty and special guest artists in composition, arranging, and songwriting will be conducted as part of the cohort as well as ensemble groups. A final concert will be presented by students on the last day to mark the end of the program. Berklee faculty members will also perform a concert for program participants and the general public.
Applications for Berklee in Santo Domingo, together with supporting materials demonstrating musical experience and talents, must be submitted via the online form by November 24, 2023. Accepted musicians will be announced on December 1, 2023.
Read also: Berklee College of Music highlights the Fundacion AES Dominicana's support for music students