Puerto Plata: investor denounces plan to remove him from his villa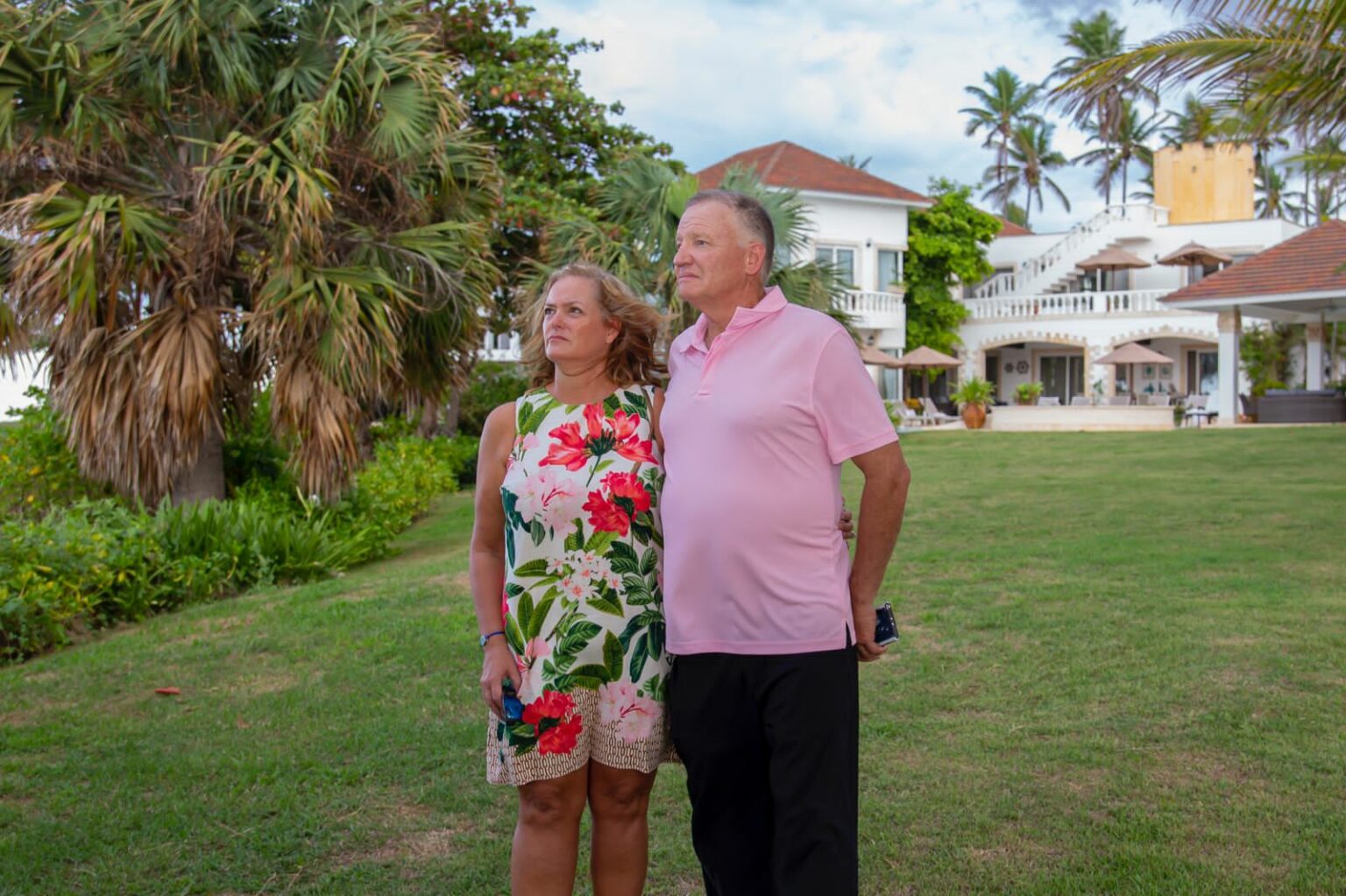 An American couple has sought the intervention of President Luis Abinader and other authorities to prevent their eviction from a villa they built ten years ago in Cofresí, Puerto Plata. They deem the court ruling that orders the eviction as "unfair and illegal."
David and Brendan Horton expressed their surprise upon learning of the decision issued by Judge Nassin Eduardo Ovalle, president of the Civil and Commercial Chamber of the Court of First Instance of Puerto Plata. This ruling orders the award and eviction of their tourist villa and five others located in Cofresi.
The Hortons argue that Judge Ovalle's decision was made without adhering to due process and effective judicial protection. It was in favor of a foreign company without a National Taxpayer Registry or Commercial Registry, despite the existence of a Supreme Court of Justice ruling.
In a video posted on social networks, David Horton appealed to the President of the Dominican Republic for help. He emphasized the need to intervene on their behalf and on behalf of other owners, emphasizing that the ruling threatens foreign investment and the reputation of the Dominican Republic.
Numerous law firms have appealed the decision by Judge Ovalle, describing it as a "legal eyesore" and an attack on foreign investment. They have pointed out serious violations of due process in the ruling, including lack of proper notification to registered creditors and successors in title of the debtor, among other irregularities.
The lawyers representing the real owners of the affected properties have challenged the decision through legal channels. They believe that such rulings could harm Puerto Plata's tourism and investment prospects, deterring foreign investors at a time when efforts are being made to attract more capital to the North coast.