Carnegie Hall's National Youth Orchestra 2 travels to the Dominican Republic in July for first-ever international concerts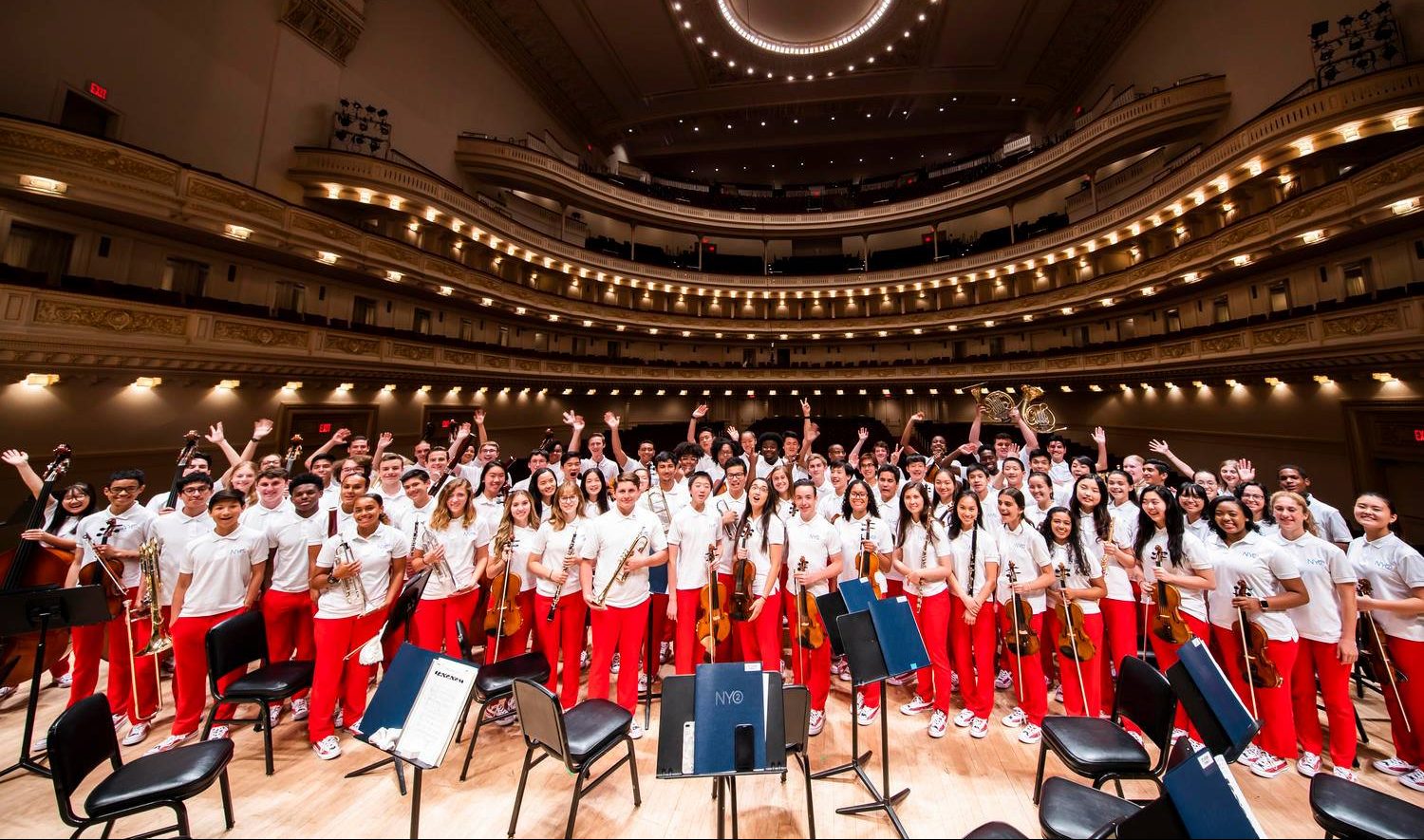 Photo: Chris Lee
New York.- This July, following two weeks of intensive training in New York, NYO2—one of Carnegie Hall's three national youth ensembles made up of extraordinary teen instrumentalists from across the United States—will travel to the Dominican Republic for the ensemble's first-ever international concerts and residency.
Before embarking on the tour, conductor Joseph Young leads NYO2 in a performance in Carnegie Hall's Stern Auditorium / Perelman Stage on Saturday, July 15 at 8:00 p.m. The orchestra's program includes Bernstein's Three Dance Episodes from On the Town, selections from Prokofiev's Romeo and Juliet, and Sibelius' Violin Concerto featuring renowned violinist Jennifer Koh as soloist. Maestro Young, who was previously NYO2's resident conductor for five years, makes his Carnegie Hall debut with this performance.
Following their Carnegie Hall appearance, NYO2 will depart for the Dominican Republic where they will perform two concerts presented by Fundación Sinfonía at Teatro Nacional Eduardo Brito in Santo Domingo on Monday, July 17 at 8:30 p.m. and Gran Teatro del Cibao in Santiago on Tuesday, July 18 at 6:30 p.m.
During their four-day residency in the Dominican Republic, NYO2 musicians also have the opportunity to connect with fellow young musicians and to learn more about their host country. On Monday morning, July 17, NYO2 will play side-by-side with nearly 60 musicians from the country's National Conservatory, exploring a combination of both American and Dominican music.
On Tuesday, July 18, NYO2 will visit the Centro León in Santiago, a museum devoted to Dominican history and culture. There they will meet students from nearby Ciudad Santa Maria which sponsors an El Sistema-based orchestra, one of Carnegie Hall's international Link Up partners. On Wednesday, July 19, NYO2 players will meet up with students from the Youth Symphony Orchestra of Punta Cana and present a free pop-up chamber performance in Juan Dolio.
"We are thrilled that NYO2 will embark on its first international tour this summer," said Clive Gillinson, Carnegie Hall's Executive and Artistic Director. "It will be a great opportunity for these superb young players to connect with peer musicians, learn more about the culture of the Dominican Republic, and engage with music lovers throughout the country. We hope they will return home inspired to further develop their playing and to give back to their communities through music."
The 89 members of this year's NYO2 ensemble—ages 14–17, hailing from 30 US states plus Puerto Rico—have been recognized as exceptionally talented musicians who not only embody a very high level of artistry but who also come from a wide range of backgrounds, representing a bright future for American orchestral music.
Ten musicians are returning to NYO2 from past seasons; 35 prior members of NYO2 have been accepted to Carnegie Hall's National Youth Orchestra of the United States of America (NYO-USA) this summer. Click here for the full list of NYO2 musicians, including photos, fun facts, and a national map.
The NYO2 program begins with an intensive two-week training period at Purchase College, State University of New York (SUNY) in July. There, the young musicians work with top-notch professional players from orchestras around the country.
James Ross, music director of the Alexandria Symphony Orchestra in Virginia, returns for the tenth year as orchestra director and will work closely with NYO2 to prepare its 2023 concert program. The faculty will oversee rehearsals and work with the musicians in master classes and sectionals in preparation for the culminating concerts in New York and the Dominican Republic.
Click here for a full list of NYO2 guest artists and faculty