Dominican Government announces incentives for medalist athletes at the Central American and Caribbean Games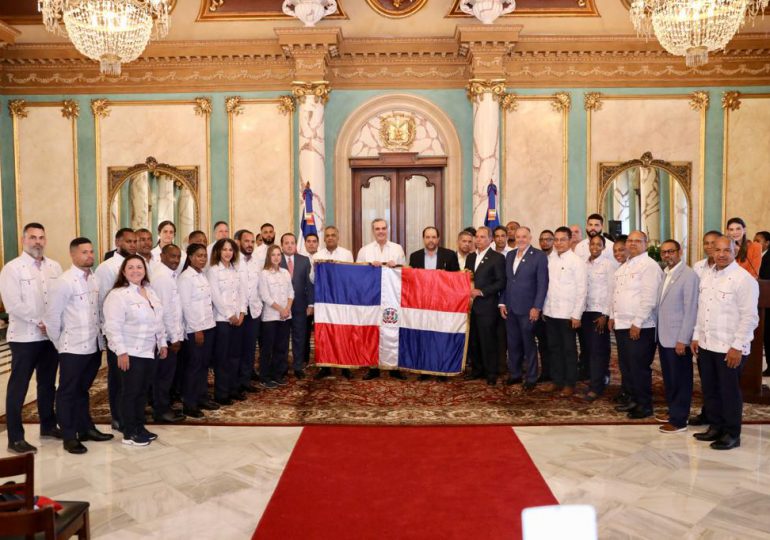 Santo Domingo.- Minister of Sports and Recreation, Francisco Camacho, announced on Wednesday the monetary incentives that Dominican athletes will receive for winning medals at the upcoming Central American and Caribbean Games in San Salvador. The announcement was made following the instructions of President Luis Abinader.
Individual athletes who secure a gold medal will receive an economic incentive of 150,000 pesos, while those who earn silver will be awarded 100,000 pesos, and bronze medalists will receive 75,000 pesos.
For team sports, the prize money will be higher. Teams winning gold will receive 1,100,000 pesos, silver medalists will be awarded 650,000 pesos, and bronze medalists will receive 500,000 pesos.
Coaches will also receive incentives based on their athletes' performance. Coaches of gold medalists (both individual and team sports) will receive 100,000 pesos, silver medal-winning coaches will be awarded 75,000 pesos, and coaches of bronze medalists will receive 50,000 pesos.
In cases where athletes or coaches win multiple medals, the highest-value medal will be considered for the purpose of determining the incentive amount.
Minister Camacho emphasized that the government of President Luis Abinader is committed to supporting athletes and coaches by providing them with financial incentives. This support was demonstrated during the Tokyo 2020 Olympic Games, where gold medalists received 12 million pesos, silver medalists received 8 million pesos and bronze medalists received 6 million pesos.
President Luis Abinader recently handed over the national flag to the Dominican delegation that will be participating in the XXIV Central American and Caribbean Games in San Salvador. The Dominican Republic will be hosting seven sports: taekwondo, equestrian, racquetball, modern pentathlon, field hockey, canoeing, and clay pigeon shooting.
The Dominican delegation consists of 680 individuals, including 477 athletes, who will represent the country in El Salvador.