Dominican volleyball occupies a historic position in the FIVB ranking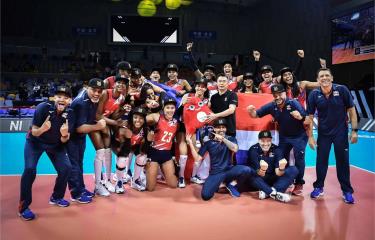 Santo Domingo.- The Dominican Republic's Women's Volleyball team has achieved a remarkable milestone following their outstanding performance in the Women's Volleyball Pre-Olympic Tournament. For the first time, the "Queens of the Caribbean" have secured a spot in the FIVB world ranking among the top 100 countries with over 300 points, as revealed by Mr. Cristóbal Marte Hoffiz, the president of the National Volleyball Teams Project.
Mr. Marte Hoffiz drew a parallel to the world of baseball, where players hitting over .300 are considered among the best in the world. Similarly, in the FIVB world ranking, countries accumulate points through victories that place them above 300 points.
This achievement comes on the heels of the Dominican Republic's resounding victory in Group A of the recent Pre-Olympic Tournament held in Ningbo, China. As a result, the Dominican Republic currently occupies the eighth position in the world ranking of the International Volleyball Federation (FIVB), with a total of 308.86 points. They are closely followed by Japan with 305.09 points and the Netherlands with 287.97 points.
In addition to this collective success, individual performances also stood out. Brenda Castillo, a Dominican libero, topped the defense category with 127 digs and only 26 failures. Mila Paskuleva from Bulgaria came in second with 96 digs. Meanwhile, Brayelin Martínez, a Dominican star attacker, secured second place in scoring with 141 points and in the attack category with 127 points. In both categories, the top spot was claimed by Poland's Magdalena Stysiak.