Dominican Republic investigates death of tourist forgotten at sea during excursion at Jellyfish Beach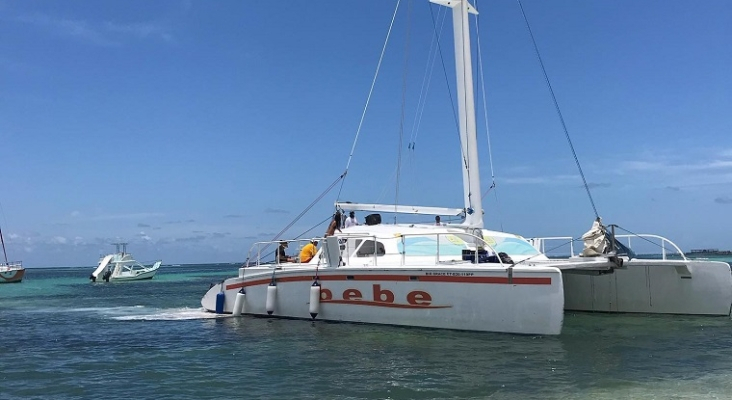 An American tourist, Richard Jorene, died during a catamaran excursion in Punta Cana, Dominican Republic, after being left forgotten at sea during a snorkeling activity. The 67-year-old woman was found lifeless near Jellyfish Beach in the tourist area of Bávaro. Local media reported that the excursion company, Bebe, did not count the tourists on board after the activity, and the workers left the area without realizing that Jorene was still in the water. Three people, including the captain and two crew members, were arrested and could face sentences of up to two years in prison.
The Verón prosecutor, Dennis Guerrero, announced that a measure of coercion would be requested for the three citizens detained for the incident. Although the authorities have not disclosed the name of the excursion company involved, they clarified that criminal law is personal and that the law does not allow them to prosecute the company, only the individuals who committed the act. The captain and crew members could face charges of criminal negligence resulting in death, which carries a sentence of three months to two years in prison.
The case has sparked concern among tourists about the safety of water activities and the supervision of excursion companies in the Dominican Republic. The country, which attracts millions of tourists every year, has seen a rise in incidents related to water activities, such as accidents, disappearances, and deaths. The lack of regulation and oversight of these companies, combined with the high demand for these types of excursions, has led to several incidents and has raised questions about the safety standards in the tourism industry.
In response to this incident, the Dominican Republic's Ministry of Tourism has issued a statement expressing their condolences to the family and friends of the deceased and promising to investigate the incident thoroughly. The Ministry emphasized that it takes the safety of its visitors very seriously and that it has implemented measures to ensure the quality and safety of tourism services in the country. The Ministry also urged tourists to choose authorized and certified excursion companies, follow safety instructions and regulations, and report any incidents or concerns to the authorities.
Related article:
Employees of excursion company involved in tourist drowning in Punta Cana given economic guarantee and periodic presentation