Due to tropical waves, between three and four inches of rain are expected in the Dominican Republic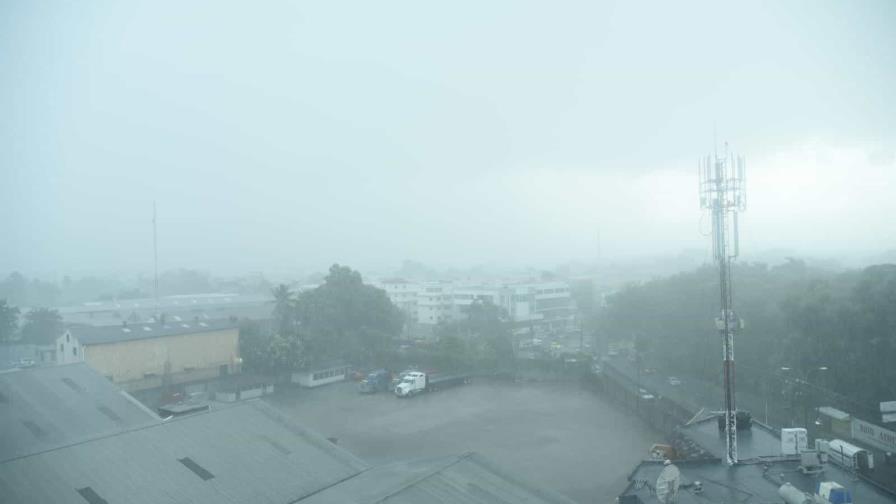 Santo Domingo.- A tropical wave is causing moderate to heavy downpours across the Dominican Republic. The National Meteorological Office (Onamet) forecasts that the rain will continue during the afternoon and night, with an expectation of three to four inches of rain. This amount of rain is likely to exceed the highest recorded rainfall in the past 24 hours, which was 55 millimeters (a little over two inches) in El Catey, María Trinidad Sánchez.
The heaviest rainfall is expected between 12:00 noon and 6:00 pm. Onamet has issued meteorological alert levels against possible flooding of rivers, streams, ravines, flash floods, and landslides for eight provinces and the National District. The provinces on alert are Greater Santo Domingo, Monsignor Nouel, San Cristóbal, La Vega, San Pedro de Macorís, Monte Plata, San José de Ocoa, and Hato Mayor.
On the Caribbean coast, vessel operators have been advised to remain in port from Cabo Beata (Pedernales) to Punta Palenque (San Cristóbal) and from Isla Saona to Cabo San Rafael (La Altagracia) due to abnormal wind and waves. In the rest of the Caribbean coast, caution is advised for navigation due to reduced visibility caused by heavy downpours, lightning, gusty winds, and locally high waves.
The rainfall activity will be concentrated mainly in the provinces of the northern and northeastern slopes, the eastern plain, the Caribbean coast, as well as the Central Cordillera and the border area. The tropical wave is expected to be located west of Haiti on Thursday, maintaining humidity over the country and leading to continued moderate downpours.