Thousands protest in Haiti to demand safety from gang violence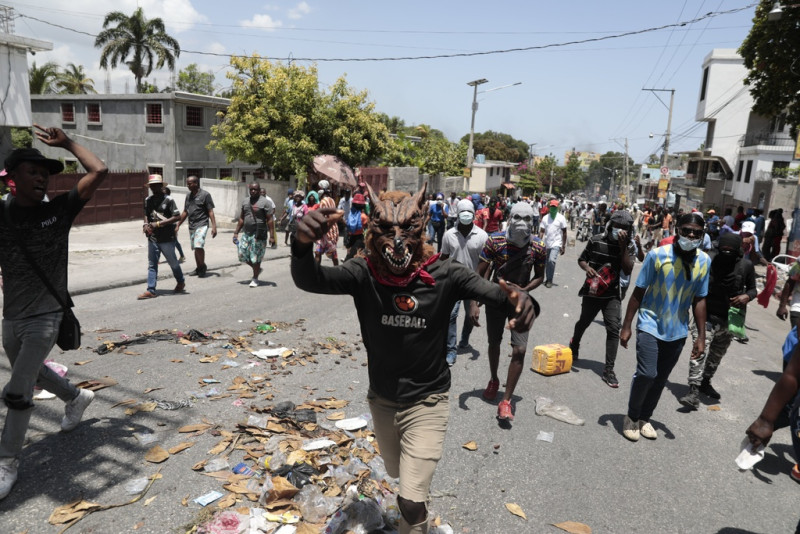 Haiti.- The Haitian capital, Port-au-Prince, witnessed thousands of people marching to demand protection from gang violence that has been wreaking havoc in neighborhoods and communities across the country. The unrelenting gang violence has disrupted daily life and exacerbated poverty in Haiti, leading people to seek security and safety.
Gangs have taken control of up to 80% of Port-au-Prince since the assassination of President Jovenel Moïse in 2021, leaving communities terrorized and vulnerable. The situation has escalated to the point where people feel like prisoners in their own homes, fearing for their lives and the lives of their loved ones.
The marchers chanted slogans demanding security and an end to the violence that has been plaguing the nation. However, the protest was broken up by the police using tear gas.
The situation in Haiti has attracted international attention, with the United Nations Security Council considering the possible deployment of an international armed force to address the crisis.
In the first three months of this year, over 1,600 people were killed, injured, or kidnapped due to the violence, marking a significant increase compared to the previous quarter. Kidnappings, in particular, have seen an alarming rise, with nearly 300 confirmed cases in 2023, almost matching the total reported for the entire previous year and nearly triple the number in 2021.
The people of Haiti are calling for urgent action and intervention to address the escalating violence and restore safety and stability in their country.