Gang members intensify wave of terror and assassinate Haitian prosecutor Québex Jean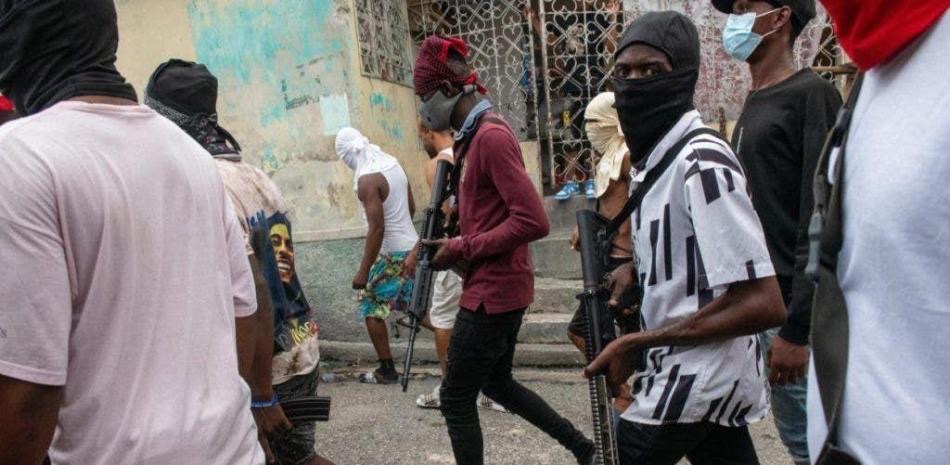 Haiti.- As gang-related violence continues to plague Haiti, some sectors, frustrated by the prolonged wait for a multinational peace force, have taken matters into their own hands through the Bwa kale movement, which means "peeled wood" in Haitian Creole. This movement involves communities responding to the violence and taking action against armed gangs.
Recent incidents include the murder of Québex Jean, the substitute government commissioner at the Mirebalais court of first instance, who was killed in his private residence when criminals broke in.
Communities in towns like Vilage Espérance, Gilbert, and Gauthier have mobilized to combat these criminal groups and protect their neighborhoods. They have taken proactive measures to rid their municipalities of these gangs.
On September 25, there was an attack on Mirebalais that caused panic, with the Mirebalais University Hospital also coming under attack, leading to tensions among nursing staff and patients. The population of Mirebalais carried out the "Bwa kale" operation, resulting in the deaths of at least four members of the "5 seconds" gang who had invaded the town.
These incidents reveal the ongoing threat posed by gangs in Haiti, despite previous claims of abandonment of their criminal activities.
The responsibility to authorize the deployment of a multinational force in Haiti rests with the United Nations Security Council, which can help combat armed gangs and establish peace and security in the country. Several countries, including Kenya, Bahamas, Jamaica, Italy, Spain, Mongolia, Senegal, Belize, Suriname, Guatemala, and Peru, have confirmed their participation in this mission, according to reports.
The Minister of Foreign Affairs of Kenya, Alfred Mutua, expressed confidence in the ability of the thousand police officers deployed to Haiti to contain the violence and disarm gangs, highlighting strong support from the local population for Kenya's involvement in the mission. The situation in Haiti remains a complex challenge, and international efforts are critical to addressing the crisis.