British military ship arrives in the Dominican Republic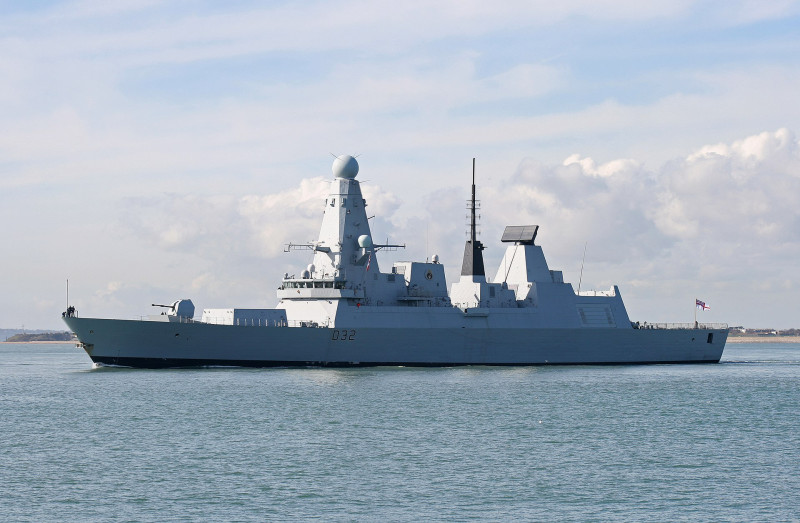 Santo Domingo.- The British Royal Navy's HMS Dauntless (D45), a Daring-class ship, has made its arrival on Dominican shores and is set to stay until October 10th, docked at the port of Sans Souci.
Upon its arrival, the United Kingdom's embassy in the Dominican Republic hosted an exclusive gala dinner on board the vessel, extending the invitation to high-ranking officers from the country's Armed Forces and prominent civilian authorities.
Welcoming the guests were the UK Ambassador to the Dominican Republic, Mockbuul Ali, and the ship's commanding officer, Benjamin Dorrington.
Diplomat Ali and Commander Dorrington warmly received a delegation of Dominican officers, led by Vice Admiral Ramón Betances Hernández, who serves as the Vice Minister of Defense for Naval and Coastal Affairs.
In representation of the Minister of Defense, Lieutenant General Carlos Luciano Díaz Morfa, ERD, expressed gratitude for the invitation and commended the ambassador for his commendable work within the country.
Also in attendance at this significant event were Major General Miguel Rubio Báez, ERD, who serves as the General Inspector of the Armed Forces; General Carlos Fernández Onofre, the Army's general commander; Vice Admiral Agustín Morillo Rodríguez, the Navy's General Commander; Major General Carlos Febrillet Rodríguez, overseeing the Dominican Air Force; and Vice Admiral José Manuel Cabrera Ulloa, ARD, who presides over the National Drug Control Directorate (DNCD). Numerous other high-ranking officials from the Dominican State were also present, making the occasion a distinguished gathering of leaders.