Kenyan Cabinet approves deployment of 1,000 police for peace mission to Haiti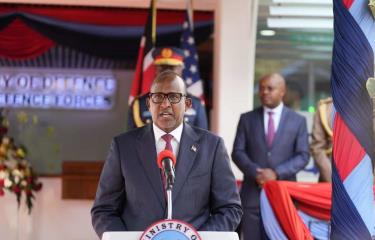 Kenya.- Kenya's cabinet has approved the deployment of 1,000 police officers to lead a multinational peace mission in Haiti aimed at addressing gang violence. The mission aims to combat the ongoing crisis in Haiti, where thousands of people have been killed, kidnapped, or injured due to gang violence.
This decision still needs to be ratified by the Kenyan Parliament. The mission, approved by a UN Security Council resolution, will receive funding from voluntary contributions, with the United States committing up to $200 million.
However, this deployment has sparked controversy within Kenya, with opposition leader Raila Odinga expressing concerns about Kenya's own security problems. The date for sending the troops to Haiti has not yet been confirmed, but President William Ruto has expressed the commitment of the Kenyan-led force to assisting the people of Haiti.