What is known about the opening of the border with Haiti this Monday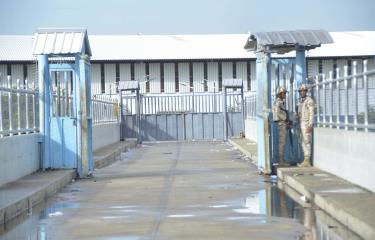 Dajabon.- In Dajabón, the gate on the Haitian side remains closed after initially allowing hundreds of merchants to enter the binational plaza. Foreigners who entered the Dominican Republic brought part of their merchandise stored there back to their homeland. The Dominican government's mandatory biometric registration recorded 2,100 foreigners on Sunday.
In Jimaní, Independencia province, the Dominican authorities opened the border with Haiti, but the access door to the Dominican Republic from the Haitian side remains closed. This closure prevents buyers from reaching the market operating on the Dominican side. Despite a meeting between Dominican merchants and Haitian transporters, there hasn't been a response from the Haitian side regarding opening the access door.
In Elías Piña, the border was opened by the Dominican government, and the gate on the Haitian side is also open. However, Haitian merchants are hesitant to cross into the Dominican Republic to make purchases. This hesitation stems from concerns that their compatriots might take away their merchandise, as reportedly happened in the previous week.
These varying situations at different border points illustrate the complexities and challenges faced in reopening trade across the Dominican-Haitian border.