The Vatican again snubs gay US envoy in Dominican Republic(Update)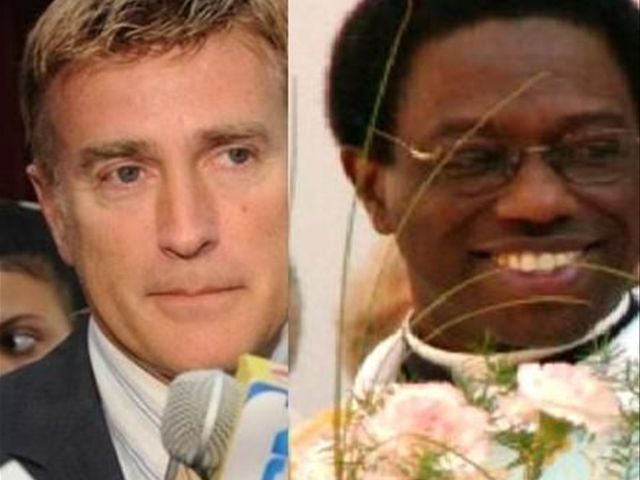 Santo Domingo.- The Vatican's envoy to the Dominican Republic has refused to lend that embassy's facilities for an activity to which the U.S. Ambassador was slated to participate, acento.com.do reports Thursday.
It's the second diplomatic incident revealing the Vatican's discrimination against gay U.S. envoy James 'Wally' Brewster and his husband Bob Satawake, after many ambassadors boycotted a cocktail with president Danilo Medina on January 22, in solidarity with Washington's representative.
"The activity to which all diplomats in the country were invited, a cocktail scheduled for March 24, was to be held in the Vatican Embassy's salons, because it is the headquarters of the envoy of the Pope, the dean of the ambassadors," the outlet reports.
However in a letter to Argentina ambassador Noemí M. Gomez, secretary of the diplomatic corps, Vatican envoy Jude Thaddeus Okolo affirms that the Catholic Church's diplomatic mission doesn't provide its salons for activities to which the "consorts" of ambassadors attend.
Okolo said the Vatican Embassy is always willing to provide its facilities for meetings of the diplomatic corps when held without consorts.
He also asked Argentina's ambassador to "discreetly" communicate the "attempts at bringing the heads of the embassies closer, so that they know how to go about it in the future."
"One who quickly answered Okolo's letter of January 20 was British ambassador Steven M. Fisher, who called it 'unjustifiable' discrimination against the U.S. Ambassador," acento.com.do reports.
Ambassador's husband will not attend GLBT activity
In an unrelated development, the U.S. Embassy on Thursday said Bob Satawake will not attend the opening of the 4th Regional Forum on the Rights of Gay, Lesbian, Bisexual and Transsexual community (GLBT). "The Embassy of the United States of America communicates via this route that on this occasion, Mr. Bob Satawake cannot participate in the Fourth Regional Forum on Human Rights GLBT."