Defense nabs 7 for operating bogus military checkpoints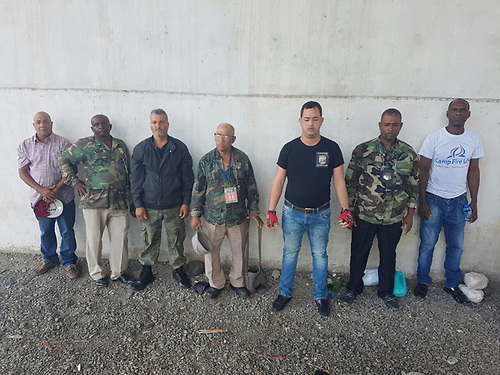 Military impostors. Photo courtesy of acento.com.do
Santo Domingo.- The Defense Ministry on Tuesday arrested a group of men accused of posing as members of the armed forces to operate an bogus vehicle checkpoint to shakedown motorists on the 6 de Noviembre highway.
Several firearms, military IDs and military gear were confiscated from the alleged impostors, to extort motorists, the Defense Ministry said in a statement.
At least seven men have been arrested so far, but their names weren't provided by authorities.
Several drivers were shaken down at the military checkpoint set near the airport at El Higüero.
The impostors took advantage of the dozens of nationwide operations with vehicle checkpoints to prevent crimes, manned by police and soldiers.