Dominican Republic Constitution marks 173rd anniversary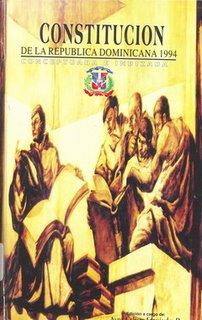 Santo Domingo.-Today marks the 173rd anniversary of Dominican Republic's Constitution, with several officials activities planned for San Cristóbal, where it was first introduced, and throughout the country.
The Constitution has been reformed 39 times, and created the democratic and legal state and incorporates fundamental rights , as well as civil guarantees.
For many pundits, the amendments, some of which have been questioned at the time, have contributed to the consolidation of a Social and Democratic State of Law.