Survivors of the collapse of a building in La Vega in stable conditions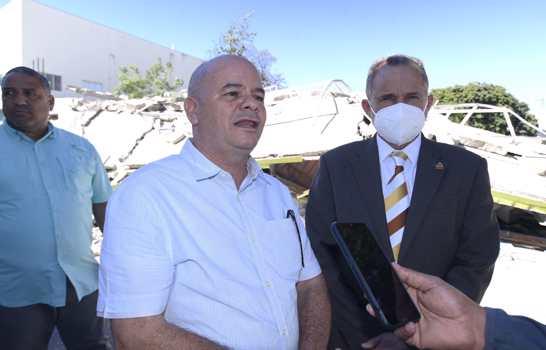 Source: Diario Libre
The five survivors of the four-story building that collapsed in La Vega are in good condition. Yesica Bueno, one of those impacted, has abdominal trauma, according to the official medical diagnosis. The Professor Juan Bosch Trauma Center at El Pino has the 23-year-old woman on file. Others who were injured received minor injuries.
Jean Carlos Fernandez, 22; Miguel Angel Tejada, 20; Madelyn Abreu, 26; and Marialis Hernández have been admitted to various hospitals throughout the city. "So far, everything has progressed satisfactorily," said Nelson Cosme, provincial director of Health.
The collapsed building, located on Sánchez street, Las Carreras corner, housed the Multimuebles company's facilities, which employ approximately 30 people; however, at the time of the collapse, only six people were inside, according to the building's owners. business.
---
Related:
Abinader orders investigation into store collapse