Investigation of the case of missing spouses in La Guáyiga continues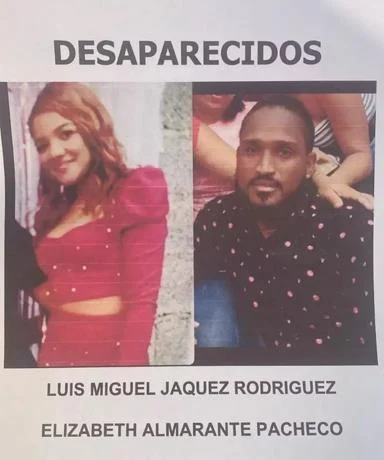 The National Police reported on Tuesday that the investigation into the kidnapped couple in the municipal district of La Guáyiga, Pedro Brand, is continuing. Concerning the identification of the bodies discovered in Los Alcarrizos, the law enforcement spokesman, Diego Pesqueira, stated that the investigations are being led by magistrate Edward López, a prosecutor assigned to the Santo Domingo Oeste municipality in the National District.
"We have to wait for the National Institute of Forensic Sciences (Inacif) to confirm for us, but the investigation is continuing," Pesqueira said.
Despite the fact that no other couple has been reported missing, and the clues appear to indicate that the bodies belong to Elizabeth Almarante Pacheco and Luis Miguel Jáquez, the National Police is still awaiting the results of Inacif before issuing an official report.
---
Related:
Couple that had been missing were found: They were tortured to death
Married couple disappear under strange circumstances in La Guáyiga