Planned high rises drive wedge in Dominican tourism sector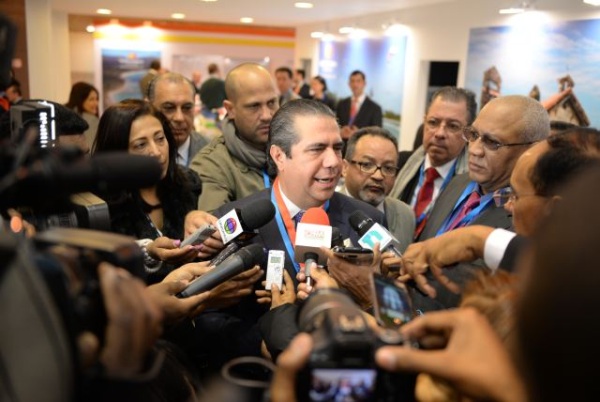 Punta Cana, Dominican Republic.-  Tourism minister Francisco Javier García on Thursday defended the project of high rises in Punta Cana's Moon Palace hotel and revealed that the whole sector agreed with the investment, which he affirms dates back over 10 years.
He said no one can stand in the way of tourism's progress and that neither Tourism nor entrepreneurs are above the law.
The tourism sector's growth will continue and the Ministry will maintain a line of communication with stakeholders, García said at the hotel's groundbreaking headed by president Danilo Medina.
He said dialogue is the best way toward an understanding, but defended the right of new investors, since in his view there's nothing that violates the country's laws.
US$600.0 million
"In the industry the demand is growing, diversification is the key word, diversify the offer, segments and territories has been and will be the key," the official said.
He praised the US$600.0 million investment in the Palace Resort group, adding that it will benefit the area, tourism and the country.
Hoteliers
Garcia's position drew scathing rebuke from National Hotels and Tourism Association (Asonahores) president Joel Santos and East Region Tourism Projects Association president Ernesto Veloz, who called the construction authorization "clandestine."