World Bank, Dominican Gov. launch US$50.0M project to boost education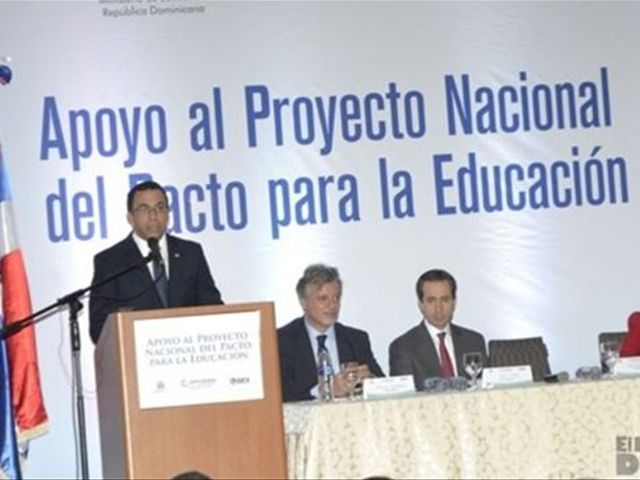 Santo Domingo. – Dominican Education ministerAndres Navarro, with World Bank vice president for Latin America and theCaribbean, Jorge Familiar on Monday launched a project to support the National EducationPact to improve the quality of pre-university education.
According to the latest assessment on studentlearning in the region, around 78 percent of third-grade Dominican studentsfailed to achieve a basic level of core competency in reading, and 90 percentof students performed below elementary level in math in 2013. This despitehaving been the country which advanced the most in the regional tests from 2005to 2013.
"The government has made education apriority on the national agenda, and has made significant progress under theNational Pact for Educational Reform," said Jorge Familiar. "It's thekey for students to leave school with the necessary skills for their future successand that of their country."
To help improve learning in pre-universityeducation, the National Pact Support Project will:
• Support teacher policies to improve thequality of instruction in the classroom;
• Improve the student evaluation system tofollow up and support teacher training programs;
• Improve the standards of the earlychildhood care program, Quisqueya Begins with You; and
• Promote and facilitate the decentralizationof public school management.
The project will be implemented by the EducationMinistry and financed with a US$50 million World Bank loan over five years,repayable in 24.5 years.