Dominicans want to leave Venezuela, but properties hold them back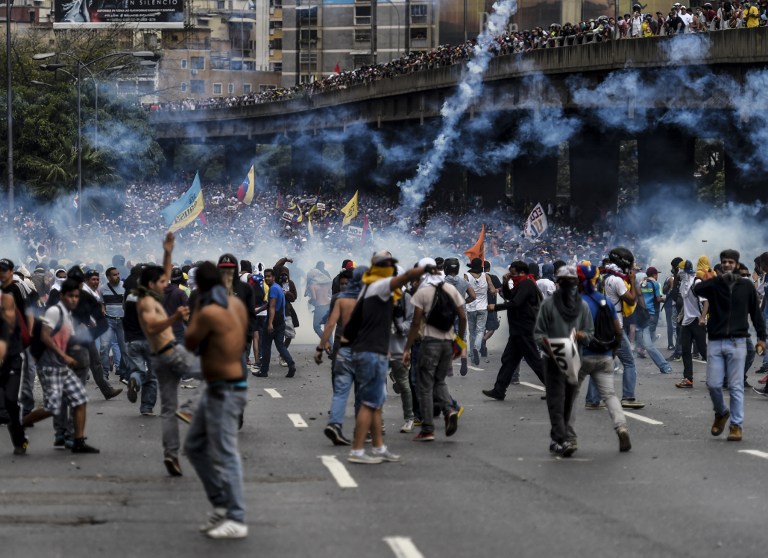 Venezuelan opposition activists clash with the police during a protest against the government of President Nicolas Maduro on April 6, 2017 in Caracas. Violence erupted for a third straight day at protests against the government, escalating tension over moves to keep the leftist leader in power. / AFP PHOTO / JUAN BARRETO
Santo Domingo.- More than 500 Dominicans living in Venezuela want to return to their country, as the crisis facing the South American country rages.
National Council for Dominican Communities Abroad (Condex) vice president Ramiro Espino, said most of those Dominicans are unable to leave Venezuela because they have real properties and if they sell it would be at a much a lower price than what they paid.
The official added that the Government is looking for a solution to resolve that problem in the next few days.
Espino spoke launch the newsletter "El Informativo del Condex," which seeks to keep Dominicans abroad abreast of local events.