Haiti truckers block border crossing, demand ban of products lifted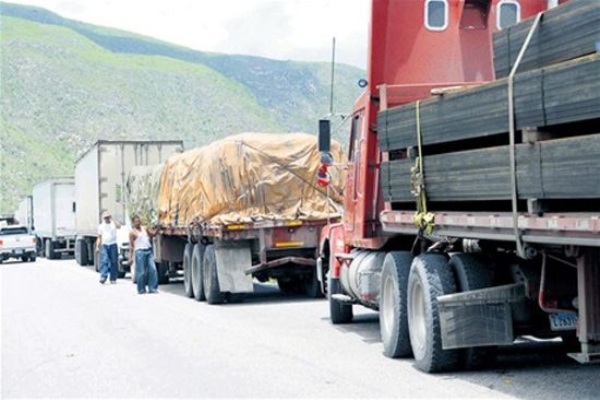 A previous protest.
Jimani, Dominican Republic.- Haitian truckers on Monday parked their rigs to block the border crossing at Malpasse, cutting off traffic to Haiti, from Independencia province (west) .
The Haitian truckers and merchants staged the protest against their country's authorities, demanding the end of the blockade on 22 staple products of Dominican origin.
Private truckers who crossed the border were stripped of their keys and their vehicles turned off on the Haitian side of the gate.
The stoppage hobbled the binational market held Mondays and Thursdays in the area of ​​Malpasse, but Haitian buyers who had already bought some products managed to take them to their country by alternate routes.
The incident quickly caused a 300meter-long line of vehicles to form on both sides of the border.
Fond Parissien truckers union leader Jerald Desi said the stoppage aims to get the government to lift the ban on Dominican products, calling it a farce.
"The ban most harms the poorest Haitians who live in utter misery, since the rich seven who import goods from the Dominican Republic do so without inconvenience," Desi said by phone, quoted by listin.com.do.