Medina, Chinese Vice Premier Hu meet, the Palace mum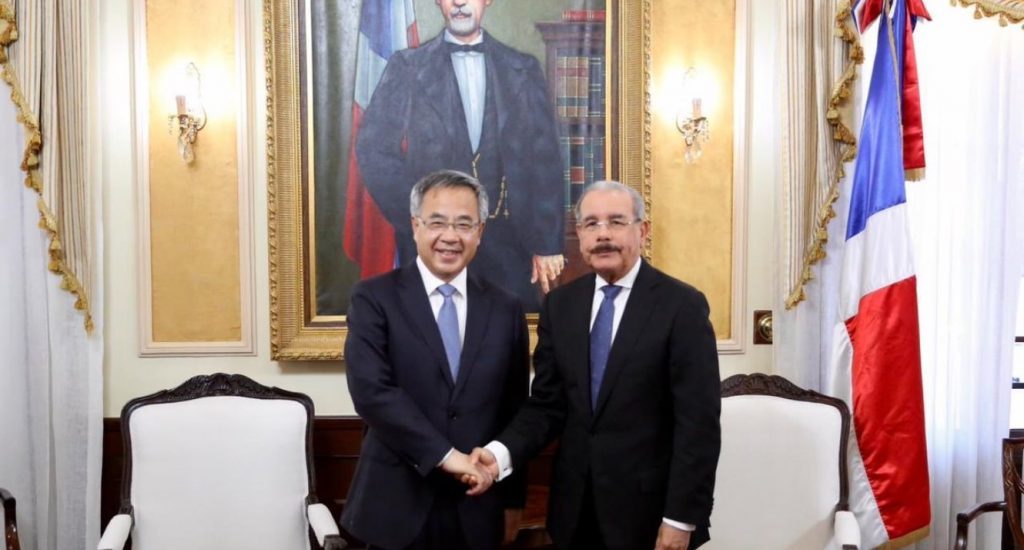 Santo Domingo.- President Danilo Medina on Monday met with Chinese Vice Premier, Hu Chunhua, as part of an official visit of two days.
The Chinese official arrived in the country to follow up on agreements signed between the two nations last November, when Medina and senior members of his cabinet traveled to the Asian country.
It emerged that a press conference was to be held in the National Palace, but no specifics were provided.