West region farmers say herbicides for sugar cane ravage crops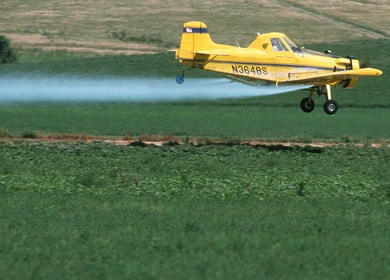 Barahona, Dominican Republic.- Area farmers on Thurs. said the chemical products used by the Central Sugar Consortium (CAC) in their cane fields harm the fauna of the area and adjacent plots planted with bananas and other crops, and ensuing losses, for which they have sued the company.
Nílcido Matos, a farmer and plaintiff in the lawsuit, says CAC's use of crop-dusting planes for herbicides has damaged seedlings in neighboring properties with a banana crop.
Quoted by Diario Libre, his neighbor, Miguel Ángel Matos said he reached an agreement in 2016 with the CAC for RD$35,000, nut the damage to a cassava crop surpassed RD$475,000 (US$9,150).