T. S. Sandy barrels toward Jamaica, bands drench Dom. Rep.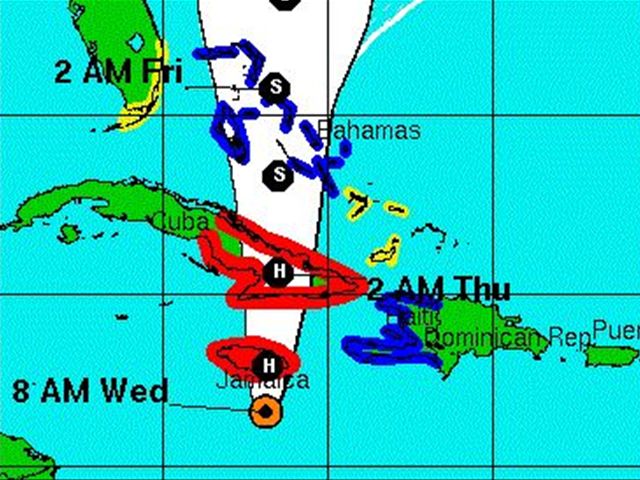 MIAMI. – Tropical Storm Sandy intensified in the central Caribbean Wednesday, with maximum sustained winds of 110 kph as forecasters predict it will become a hurricane before entering Jamaica in the coming hours.
In its advisory of 09.00 GMT today, the National Hurricane Center, NHC, said "Sandy", the 19th storm of the Atlantic hurricane season, is located 190 kilometers south of Kingston, Jamaica and 475 miles south-southwest of Guantanamo, Cuba.
T.S. Sandy moves northward at 22 kilometers per hour, a trajectory in which the center will impact Jamaica in the coming hours and near or over eastern Cuba tonight and Thursday morning.
The storm's bands have been drenching Dominican Republic since Tuesday afternoon.