Dominican-American lawmakers jump into Haitian immigrant fray(UPDATE)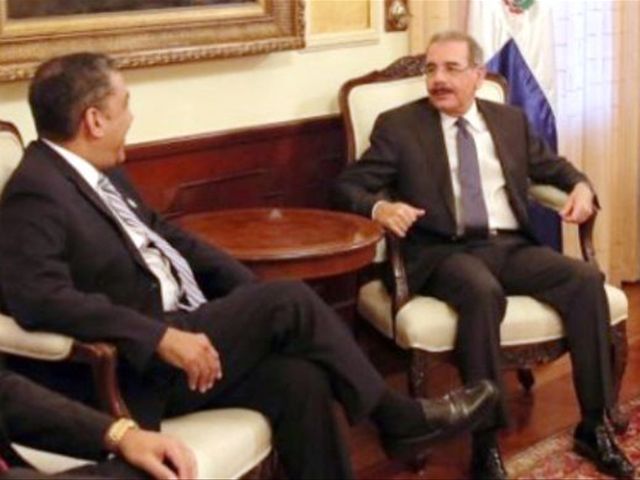 Santo Domingo.- New York State senator Adriano Espaillat will start a campaign to inform on the United States to explain to pro-Haitian groups and NGOs that oppose the Constitutional Court ruling the extent of the National Foreigner Regularization Plan.
President Danilo Medina received the lawmaker at the National Palace on Monday, accompanied by Dominican business leaders living in the United States, who after hearing explanations on the ruling, stated his willingness for Government officials to take part in those visits, both with those groups, as well as with the around 40 Dominicans with elected positions in the U.S.
In a press conference after concluding the meeting, Espaillat said they visited Medina for guidance on the issue, to counter what in his view is a disinformation campaign.
"We're going to call a meeting in the United States with 40 elected officials of Dominican origin in various States, to start a dialogue on this topic. The important thing is that the President put officials at our disposal to travel to the United States next week to talk about the ruling," Espaillat said.
UPDATE
NY Senator Adriano Espaillat issues statement
"I want to thank President Medina for meeting with Assemblyman Phil Ramos and I to discuss the Dominican Republic's recent Constitutional Court decision regarding citizenship requirements.
I appreciate the President's willingness to maintain an open dialogue as this issue progresses, and to continue to brief the Dominican-American community on the court ruling's implementation status.
Many rumors have emerged following this decision, and I applaud President Medina's leadership and efforts towards dispelling these fears. His assurances that there will be no mass deportations, and that the civil rights of all people impacted by the court decision will be respected goes a long way towards calming recent tensions.
The Washington Heights neighborhood I represent remains the heart of the Dominican diaspora, and this development is a concern to countless families in my district. The more than 40 United States elected officials of Dominican Heritage stand ready to assist in resolving this issue, and I look forward to additional meetings with members of President Medina's cabinet in New York or Washington, DC as we discussed."