Medina tours areas drenched by downpours in the South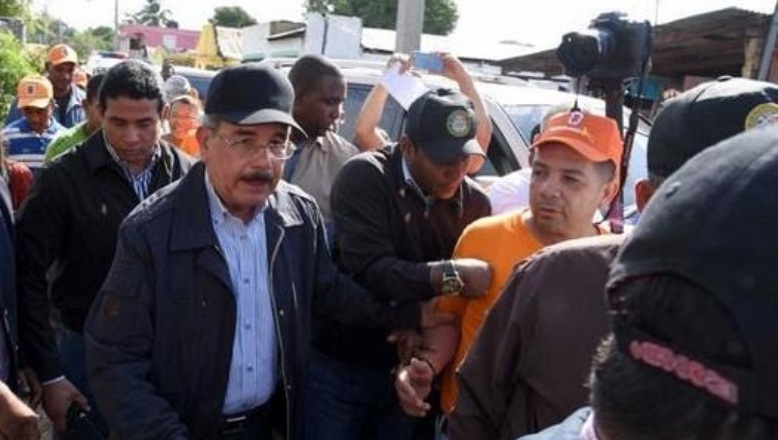 Santo Domingo.- President Danilo Medina tours the areas drenched by the torrential rains in the southern provinces on  Tuesday, local media report.
News channel CDN 37 reports that the head of state first visited the community of Habanero, Barahona province, where two fatalities and two people missing have been reported thus far.
The Emergency Operations Center (COE) on Tuesday reports that more than 2,900 homes have been damaged by the rains, 14,846 people displaced and 61 communities cut off as the relentless downpours wash out roads.
Public Works minister Gonzalo Castillo accompanies Medina on the tour by helicopter.