Deported Dominican ex-cons top 1,000 in 2017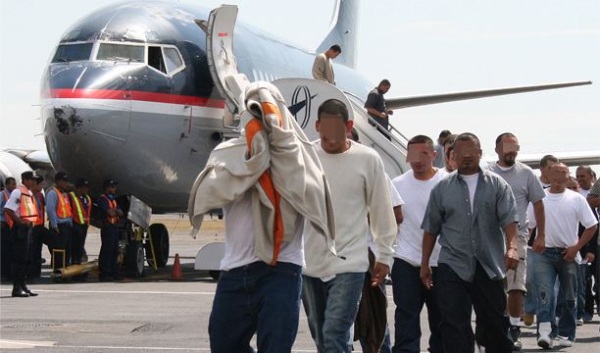 File
Santo Domingo.- US authorities on Tuesday deported a group of 81 Dominican ex-cons who arrived at Las Americas Airport after serving time for various felonies, an reach 1,010 repatriated thus far this year.
The group, 77 men and 4 women, were on deportation lists since May after having served their time in various US correctional facilities.
Among their crimes figure drug trafficking, forgery, aggravated and sexual assaults, traffic violations, and violation of immigration laws.
The ex-convicts arrived aboard a US Immigration and Customs Enforcement (ICE) plane, escorted by 10 FBI and DEA agents.