Dominican tourist towns already feel Maria's winds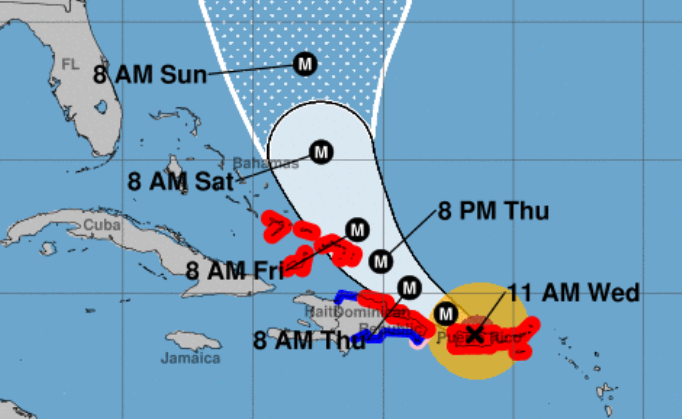 Las Terrenas, Dominican Republic.- The country's northern region is already feeling  Hurricane Maria's winds, as tourist towns such as Las Terrenas, Samana province, have reported strong gusts.
The country's most important resort region, Punta Cana (east) also reports driving winds.
Maria, a category 4 hurricane, packs winds which slammed Puerto Rico on Wednesday, began to be felt past 9am, according to outlet .
Maria continued as category 5 hurricane yesterday and slowed to a 4 Wed. morning, in its punishing track through the Caribbean.