Extortion led to outspoken attorney's murder: D.A.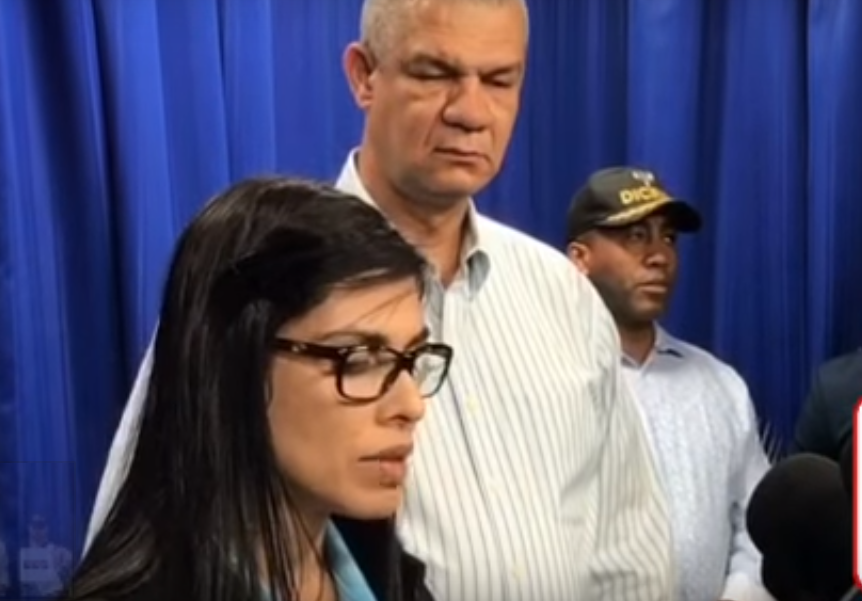 O. Dina' in press conference.
Santo Domingo.- The Justice Ministry and the National Police on Sunday said that the employees of the Metropolitan Bus Services Office(OMSA), Argenis Contreras and José Antonio Mercado, "El Grande," murdered the attorney Yuniol Ramírez , for an alleged extortion of RD$4.0 million to the agency's director, Manuel Antonio Rivas.
Santo Domingo province prosecutor Olga Diná, in a press conference at Police headquarters, said that Rivas, the businessman Eddy Rafael Santana, as well as OMSA financial director, Faustino Rosario Díaz, who is also a colonel  in the National Police, are in custody, whereas Contreras is at large.
Since the death of the lawyer and professor at the Santo Domingo State University (UASD), last week, 24 arrest warrants were issued. Ramirez was found partially submerged in the water of a stream in Santo Domingo Oese, bound to two cinder  blocks by a chain with one gunshot to his head.