Opposition backs the Greens; slams Govt. 'assassins'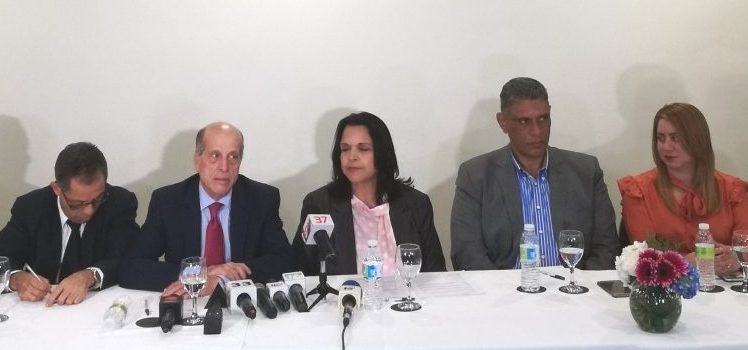 M. Tavarez, center. Photo elnuevodiario.com.do
Santo Domingo.- The country's opposition parties on Thurs. called on their ranks-and-file to take part in the Green Day activities in their respective communities next Sunday, hosted by the Green March.
in a press conference, the organizations also said they reject the "unpunished participation of criminals and hired killers in the senior position in government agencies and demand progress in the Odebrecht and in other corruption cases.
Opposition leaders Minu Tavarez Mirabal, Jesús Vásquez, Max Puig, Gloria Reyes, Pedro Martínez, Ignacio Espaillat, Ada Barriola, Frank Jerez and Elexido Paula, among other personalities and lawmakers spoke in the gathering.
"The political parties that endorse this document call on our activists and the Dominican people in general to actively participate in the National Day of Mobilization or Green Day that has been called by the Green March Movement on Sunday October 29 throughout the national territory," the statement said.
"They Green Day should be supported by all Dominicans in rejecting the unpunished participation of criminals and assassins in the direction of public institutions."