Dominican Police defy court order, halt Green protest amp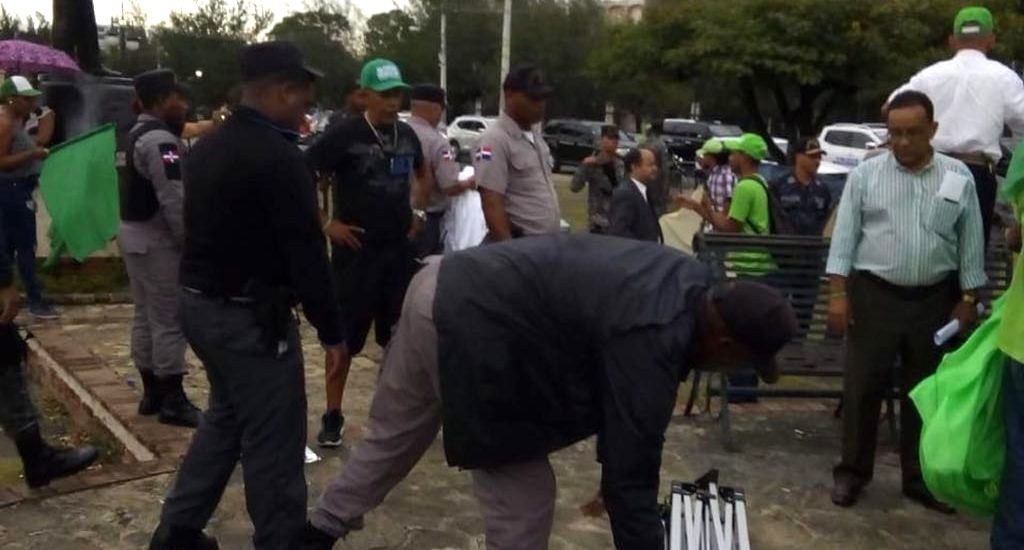 Greens tents seized by police. Photoelnuevodiario.com.do
Santiago.-  Just hours after the Civil and Commercial Chamber of Santiago ruled that the members of the grassroots movement  Green March can protest peacefully next to the city's iconic El Monumento, National Police officers removed the tents pitched by activists at the site.
According to Green March member Víctor Bretón, the police took away the tents of the "Resistance Camp" against corruption and impunity.
He said that the officers told them that they had orders from a general to prevent the installation of the tents in that area, despite the Civil and Commercial Chamber's ruling which authorizes the camp.
The ruling, as reported by Diario Libre, stipulates that the Greens have the right to carry out activities at the site without prior authorization from the Ministry of Culture.
Moreover, it orders the National Police to protect the protesters.