Dominican Foreign minister backtracks on Venezuela flap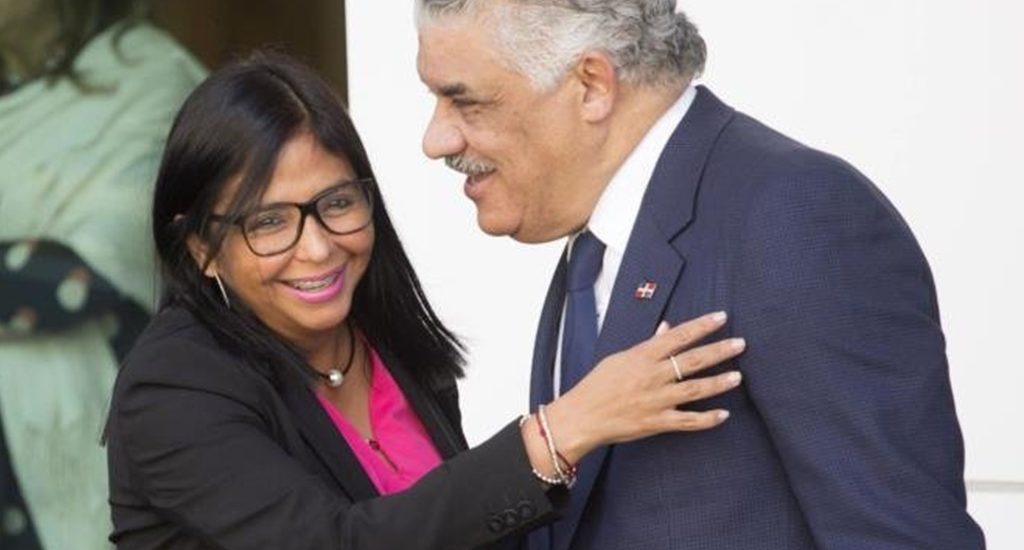 Delcy Rodriguez, Miguel Vargas, gentler times
Tel Aviv.- Dominican Foreign minister, Miguel Vargas, on Fri. revealed that on February 20 he spoke via WhatsApp with Venezuelan vice president, Delcy Rodríguez, at her initiative, in which she expressed concern over reports that US special forces  had arrived  the Dominican Republic to attack Venezuela.
The statement comes after repeated denials by the Dominican Govt. that such communication had taken place.
"On February 20, Mrs. Delcy Rodríguez, Vice President of Venezuela, wrote to me on WhatsApp, expressing to me her concern about the information they were handling about the arrival of special forces from the United States to the Dominican Republic and then be used against Venezuela," he said.
Vargas said that he told Rodriguez that when Cuba made the accusation in relation to the issue, "we strongly and precisely rejected those accusations for lacking veracity."
"As we have said on other occasions, the solution must be through the holding of free elections, with the participation of all Venezuelan political actors and with the accompaniment of the international community," the Dominican official said.
In a statement issued in Israel, Vargas said that was the only issue addressed in that conversation.
"The Dominican Republic is a nation that respects the internal affairs of other countries and regarding Venezuela's crisis, "the solution must be civic, democratic and peaceful."