Ten Puerto Ricans among 19 drug traffickers handed over to the US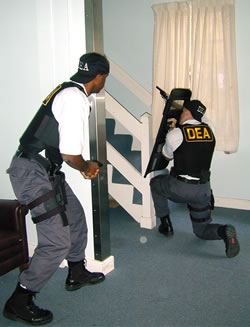 Santo Domingo.- At least 10 Puerto Ricans, two Americans and five Dominicans arrested in the country wanted for drug trafficking and fraud, have been handed over to US federal agencies.
El Nacional sources said seven of the Puerto Ricans and two Dominicans being held in different parts of the national territory, would be linked to the Armed Forces of Cantera (FARC).
The other three Puerto Ricans and the three Dominicans are wanted on fraud, forgery, money laundering, and other felonies.
In the case of the two Americans, as well as two French, also detained in the Dominican Republic, are wanted in both countries, accused of crimes including money laundering and rape.
Among the arrested Puerto Ricans linked to the FARC, figure the couple Janalys Delgado Rey and Fernando Hilario Figueroa.