Here is the position of the Chinese embassy in the DR following statements by Marco Rubio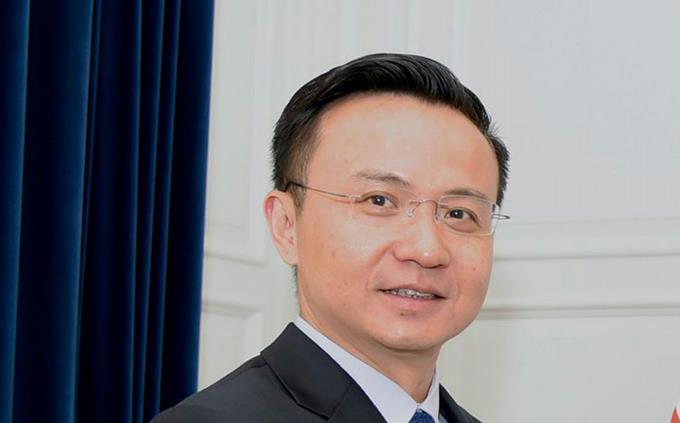 Zhang Run, ambassador of the People's Republic of China
On November 15, the US senator, Marco Rubio, again spread rumors and made fierce and malicious attacks against China and the Dominican Republic through his Twitter.
Very few local media cited these comments again. Once again we solemnly point out that in May 2018, the People's Republic of China and the Dominican Republic established diplomatic relations on the basis of the principle of a single China and without any prior economic conditions, which received broad support from both peoples.
Despite defamation, China's public security and monitoring products are sold expeditiously worldwide, have undergone the most rigorous tests and their level of reliability is widely recognized. No matter how certain people in the United States use security camouflages or values ​​to cover up, they cannot hide their real intentions of obtaining economic and commercial benefits through the portrayal of China as something wicked and threatening.
We greatly appreciate that in recent days, the various sectors of Dominican society have expressed their support for relations between China and the Dominican Republic and their dissatisfaction with certain comments from the US side.
China is a lover of peace and seeks common development. China-Latin America cooperation is an independent and voluntary act of both parties. China has no geopolitical consideration in this region and is willing to explore tripartite or multipartite cooperation on the basis of respecting the will of the countries of the region and jointly create a large stake of interest to achieve shared profits. China is committed to maintaining healthy, stable and sustainable relations with the Dominican Republic. We do not interfere in the internal affairs of the country, nor do we want anyone to try to get involved in internal affairs.
We hope that all sectors of Dominican society and the media can recognize the essence of people like Marco Rubio and jointly protect the diplomatic relations achieved easily between China and the Dominican Republic, which corresponds to the fundamental interests of both peoples.