Man arrested with packages and a backpack full of stolen items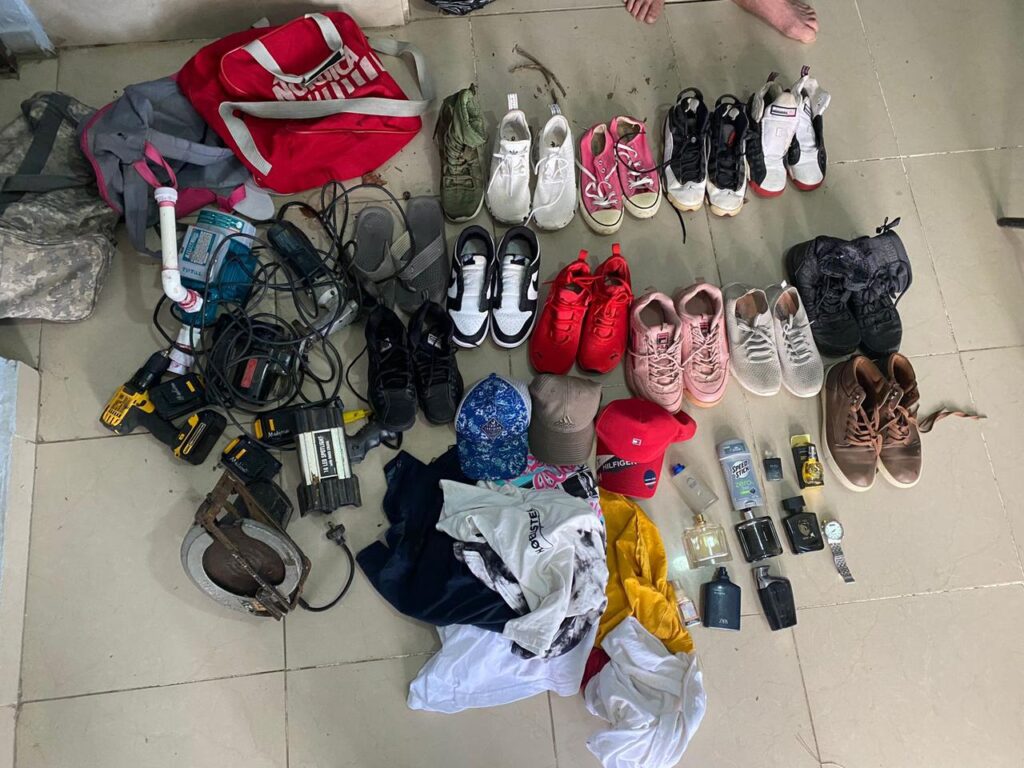 Source: External
This Thursday, a man was arrested in flagrante delicto with two packages and a backpack containing nine perfumes, eleven pairs of tennis shoes, and a tola cutting machine, all of which he stole from a house in the Rodolfo Schaeffler sector of the municipality of San Ignacio de Sabaneta.
José Miguel Medrano, a resident of the El Guanal community, forced one of the aluminum windows at the back of the house to gain entry to the residence of Anthony Medina Valerio.
During the arrest, members of the National Police seized a drill, a ladder, a water pump, three different brand caps, six polo shirts, and a watch, which will be turned over to the authorities within the next few hours.