What college students should learn about money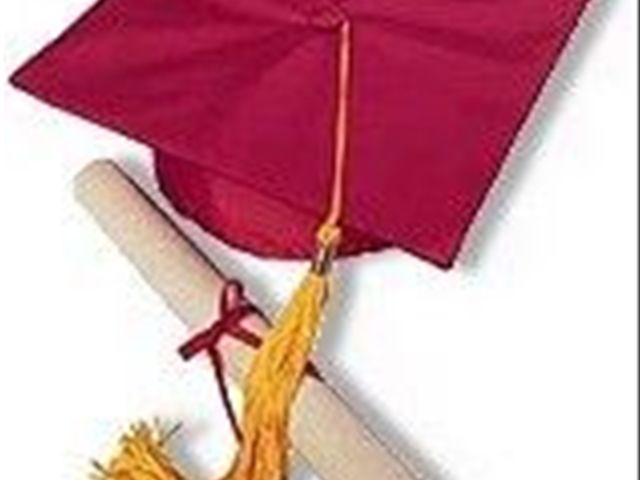 As you prepare for a new year at college, managing your money may be the last thing on your mind. But, college is the perfect time to instill strong and healthy financial habits, such as budgeting and living within your means.
By starting on the right foot with good saving and spending habits, you'll have a good chance to set yourself up for a life of financial success. Here are some ideas students – with the help of parents, relatives and the school's financial aid office – can consider while taking the leap into living away from home.
Create a financial plan early on. Create a general financial plan for your college years right away, and a more detailed budget for the upcoming semester. You can start with estimated costs for tuition, fees, room and board from your school's financial aid office and fill in the actual numbers once you know them.
Even with financial aid, most college students need to be frugal as they balance major expenses and a limited income from work or parental support. While you may need to take out student loans, the better you manage your personal and educational expenses the less you'll have to borrow now, and repay later.
Adjust your budget as you go. Your focus should be school, but you can also take time to track your money and stick to your budget. A budget can be a tool and a learning opportunity, and particularly during your first few semesters, you'll likely have to make adjustments as you learn to balance wants and needs. Try to stick with it and remember it's okay to make changes (and an occasional mistake) as you go.
Parents can discuss how they manage their personal or family budget and offer suggestions for cutting expenses or finding work. College students may face many financial firsts, such as signing a rental agreement, purchasing insurance or applying for a loan, and parents can share their experiences and advice.
Make your budget add up. Learning how to roll with the punches and live within your means are timeless skills. You'll have to balance academic obligations with a part- or full-time job to increase your income. But, there are often flexible on-campus jobs you can qualify for if you have a work-study grant as part of your financial aid package.
When it comes to saving, there are all sorts of ways to cut costs on necessities and indulgences. Consider the following three tactics almost any college student can use to spend less money.
Use student discounts. Dozens of stores offer students discounts, validated with an official ID, or a .edu email address, and you may be able to save 10 to 20 percent off your purchase. Ask store employees or check online before to see if a store offers a student discount before checking out.Save on textbooks. Look for alternatives to buying new textbooks, such as renting textbooks, buying used books, purchasing or renting e-textbooks or using the library's reference copies.Mobilize your savings. If saving money is just one more thing you don't want to think about, you can save your spare cash via your smartphone. Thinking about buying a car next summer or saving money for spring break? There are mobile apps that will calculate how much money you can afford to save at a given moment – whether that's $20 or ten cents – and will save it for you. You could also set up an automatic weekly or monthly transfer to your savings account through your bank. Chances are you won't miss the money, and you won't spend it if you don't see it in your checking account.
Make a practice of saving for the future. You'll want to figure out the best way to use your savings. If you've taken out student loans, you could allocate some of the money to early loan payments.
Private and unsubsidized federal student loans accrue interest while you're in school. Making a payment can help you avoid increasing your debt load and save you money on interest. Plus, unlike with some other types of loans, there's no penalty for making early student loan payments.
Bottom line. College is an ideal time to instill healthy financial habits. Ask your parents or other relatives for guidance, discuss student loans and budgeting with your college's financial aid office, learn a new skill online or attend a local personal finance workshop or seminar. While you set off on a series of firsts, take advantage of these resources to learn how to manage, save and wisely spend your money.
Nathaniel Sillin directs Visa's financial education programs. To follow Practical Money Skills on Twitter: www.twitter.com/PracticalMoney.